Living in Christ
with Pastor Bob Hoekstra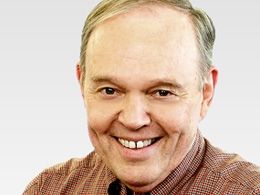 God's Sufficiency For Godly Living, Part 6c
Wednesday, September 11, 2019
"Not that we are sufficient of ourselves to think of anything as being from ourselves, but our sufficiency is from God." - 2 Corinthians 3:5 Mankind learns naturally, through even his earliest experiences in life, how to rely upon his own sufficiency. The world teaches that for a man to make a way for himself, he is called to do what he can do and be what he can be. He is the captain of his own destiny and what he makes of himself will be his lot in life. We are all familiar with the kingdom of man, but the kingdom of God is of a different sort. It resembles very little to the kingdom of man. Jesus said, "My kingdom is not of this world" (John 18:36). And we are reminded that His thoughts and ways are higher than ours and higher than the heavens are above the earth (Isaiah 55:8). In the kingdom of heaven, we are called to live by the sufficiency of God rather than the sufficiency of man.
Recent Broadcasts
Featured Offer from Living in Christ

Humility and Faith
"God resists the proud, But gives grace to the humble."
—JAMES 4:6
"...through whom also we have access by faith into this grace in which we stand, and rejoice in hope of the glory of God."
—ROMANS 5:2
Two relational realities involved in living daily by the grace of God. 6 Audio CDs.