Living in Christ
with Pastor Bob Hoekstra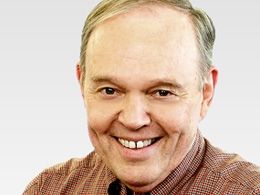 Growing in the Grace of God, Part 2a
Monday, December 9, 2019
"But grow in the grace and knowledge of our Lord and Savior Jesus Christ." - 2 Peter 3:18 God wants us to know His grace. He wants us to learn about it and then experience it at work in our lives. Grace has rightly been described as "God's unmerited favor." The acrostic "God's Riches at Christ's Expense" captures even more of its majesty. Grace is God freely providing for us (as we trust in the work of His Son) all that we will ever need, all that we will ever yearn for, all that we could ever produce on our own, could never earn and never deserve. Grace offers what every human desperately needs, but what God alone can provide. This grace is found only in a person, the Lord Jesus. Thus it is accessible only through an ongoing relationship with Him.
Recent Broadcasts
Featured Offer from Living in Christ

Humility and Faith
"God resists the proud, But gives grace to the humble."
—JAMES 4:6
"...through whom also we have access by faith into this grace in which we stand, and rejoice in hope of the glory of God."
—ROMANS 5:2
Two relational realities involved in living daily by the grace of God. 6 Audio CDs.