Living in Christ
with Pastor Bob Hoekstra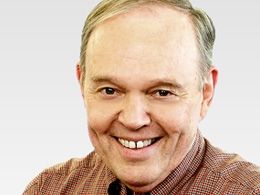 Knowing God, Part 2f
Wednesday, October 16, 2019
"THAT I MAY KNOW HIM AND THE POWER OF HIS RESURRECTION, AND THE FELLOWSHIP OF HIS SUFFERINGS, BEING CONFORMED TO HIS DEATH…" —PHILIPPIANS 3:10 Knowing God. This theme is really the core of the entire Word of God. That's what life is all about, and it's what the word of God is all about. This is life's ultimate reality, purpose, our reason for living and the means by which we live. The two most important aspects in all of life are: 1) Do we know Him? and 2) Are we growing in knowing Him? In these two studies, Pastor Bob Hoekstra teaches on this highest priority in life with warning and teaching related to pressing on in relationship with the Lord.
Recent Broadcasts
Featured Offer from Living in Christ

Humility and Faith
"God resists the proud, But gives grace to the humble."
—JAMES 4:6
"...through whom also we have access by faith into this grace in which we stand, and rejoice in hope of the glory of God."
—ROMANS 5:2
Two relational realities involved in living daily by the grace of God. 6 Audio CDs.