Living in Christ
with Pastor Bob Hoekstra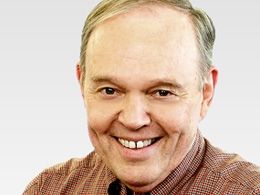 Promise Believers, Part 6b
Wednesday, June 12, 2019
"BY WHICH HAVE BEEN GIVEN TO US EXCEEDINGLY GREAT AND PRECIOUS PROMISES…"  —2 PETER 1:4 God's promises to His people include giving us eternal life (1 John 2:25) and building us up as His church (Matthew 16:18). His promises also involve material provisions (Philippians 4:19) and spiritual empowering (Acts 1:8). As we follow the Lord and come to Him, He promises to transform us (Matthew 4:19), to give us rest (Matthew 11:28-30), and to set us free (John 8:36). Futhermore, the Lord promises to walk with us through every step of life here on earth (Matthew 28:20) and then come back for us that we might be with Him forever in the new heaven and the new earth (John 14: 1-3; 2 Peter 3:9,13). God's magnificent promises offer abundant spiritual life here on earth, as well as an eternal heavenly inheritance that is far beyond description!
Recent Broadcasts
Featured Offer from Living in Christ

Humility and Faith
"God resists the proud, But gives grace to the humble."
—JAMES 4:6
"...through whom also we have access by faith into this grace in which we stand, and rejoice in hope of the glory of God."
—ROMANS 5:2
Two relational realities involved in living daily by the grace of God. 6 Audio CDs.