Living in Christ
with Pastor Bob Hoekstra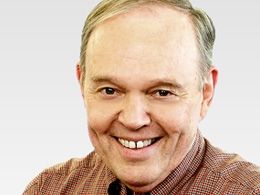 Rendering Unto God the Things that are God's, Part 1c
Friday, December 7, 2018
Matthew 22:21 tells us to render unto Caesar the things that are Caesar's, and to render unto God the things that are God's. These truths are of vital importance, especially in prison ministry, as well as in our day to day walk in the Lord. We are taught to render unto Caesar the things that belong to Caesar. All of our lives are touched by that and it is even more pronounced in prison ministry. But in serving the Lord, whether in the free world or behind the walls of jails and prisons, may we not stop short of rendering unto God the things that are God's - the salvation of souls, the forgiveness of sins, and the transformation and building up of our lives. These are things that are God's and must be rendered to Him as we humbly trust in Him to work them in and through our lives and ministries.
Recent Broadcasts
Featured Offer from Living in Christ

Humility and Faith
"God resists the proud, But gives grace to the humble."
—JAMES 4:6
"...through whom also we have access by faith into this grace in which we stand, and rejoice in hope of the glory of God."
—ROMANS 5:2
Two relational realities involved in living daily by the grace of God. 6 Audio CDs.