Living in Christ
with Pastor Bob Hoekstra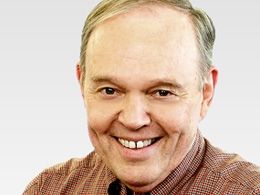 Singles Serving the Lord Without Distraction, Part 1c
Thursday, February 21, 2019
"THEN I WILL GIVE THEM ONE HEART, AND I WILL PUT A NEW SPIRIT WITHIN THEM, AND TAKE THE STONY HEART OUT OF THEIR FLESH, AND GIVE THEM A HEART OF FLESH…" —EZEKIEL 11:19 Undistracted devotion to God. It's not just a particular marital status that dictates the issue of securing undistracted or undivided devotion to the Lord. It is what all of God's people are called to do. The resource to do so is really a gift from God (His New Covenant grace) that is realized in our daily walk as we humbly trust in Him for His grace to cause us to walk in His will and way day by day throughout our season of singleness in life.
Recent Broadcasts
Featured Offer from Living in Christ

Humility and Faith
"God resists the proud, But gives grace to the humble."
—JAMES 4:6
"...through whom also we have access by faith into this grace in which we stand, and rejoice in hope of the glory of God."
—ROMANS 5:2
Two relational realities involved in living daily by the grace of God. 6 Audio CDs.