Living in Christ
with Pastor Bob Hoekstra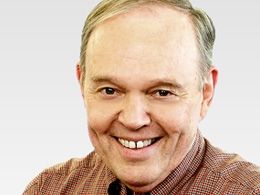 The Church: How Jesus Builds It, Part 2e
Friday, January 11, 2019
"I WILL BUILD MY CHURCH" —MATTHEW 16:18 All of us in the Lord's church are affected by the prevailing perspectives on what the church is and how it should be led. In far too many instances, the church is assumed to be a human religious organization. It is further assumed that it can be operated by the same human leadership skills used in the world. These are costly errors that come from ignoring what God has revealed in His word about His church. In all matters in the Lord's church, those who are leading and those who are being led must be totally committed to the Headship of Jesus Christ. We must all look to Jesus to be in charge of every matter that pertains to the church of the Lord Jesus Christ. The ultimate leader of the church is God, not man.
Recent Broadcasts
Featured Offer from Living in Christ

Humility and Faith
"God resists the proud, But gives grace to the humble."
—JAMES 4:6
"...through whom also we have access by faith into this grace in which we stand, and rejoice in hope of the glory of God."
—ROMANS 5:2
Two relational realities involved in living daily by the grace of God. 6 Audio CDs.