Living on the Edge
with Chip Ingram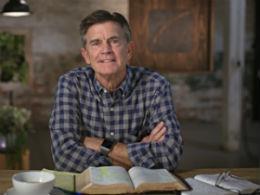 Agenda #5: Perpetuate Prejudice, Part 1
Friday, August 10, 2018
How do you feel when someone judges you? Or worse yet mis-judges you? When prejudice raises it's ugly head and you are the recipient, it's one of the most painful experiences you can endure. So how do we stop prejudice?  Chip exposes Satan's agenda to perpetuate prejudice among people across this globe. 
Recent Broadcasts
Featured Offer from Living on the Edge

Free Download
Download a free relevant and biblical message series from Chip Ingram now! Be sure to check back often for new, free message series.