Living on the Edge
with Chip Ingram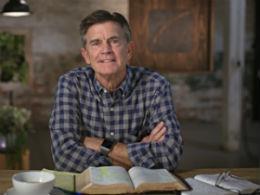 How to Know If You're In Love, Part 1
Thursday, February 21, 2019
Most of us long to be in love but how do you know if it's really love or just a very intense flurry of emotions? Join Chip as he explains that you could make the biggest mistake of your life unless you know how to tell the huge difference between love and infatuation.  One can last a lifetime and the other will not stand the test of time.
Recent Broadcasts
Featured Offer from Living on the Edge

Free Download
Download a free relevant and biblical message series from Chip Ingram now! Be sure to check back often for new, free message series.