Love Worth Finding
with Adrian Rogers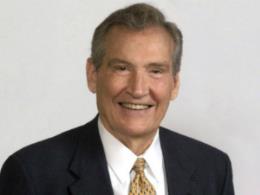 Christian World View Part 2
Tuesday, September 22, 2020
As Bible-believing Christians, our world view affects everything in life. Yet, we live in a society hostile toward our views. In this message, Adrian Rogers explains five basic principles of our Christian world view and how to articulate it to a post-Christian society.
Recent Broadcasts
Featured Offer from Love Worth Finding
Christian World View Series CD
Because we live in a world that does not hold to Christian beliefs, you must be prepared to give an answer for not only what you believe, but why you believe it! First Peter 3:15 says, "be ready always to give an answer to every man that asketh you a reason of the hope that is in you with meekness and fear." Do you want to have an answer? Then this is the series for you.