Love Worth Finding
with Adrian Rogers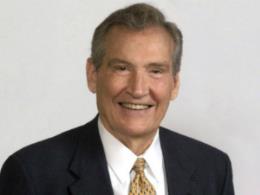 The Key to a Magnificent Marriage | Part 2
Friday, November 20, 2020
The key to a magnificent marriage is found in Exodus 20:14, which reveals: "You shall not commit adultery." In this message, Adrian Rogers explains our responsibility as Christians, whether or not we're married, so the next generation can know God's plan for marriage.
Recent Broadcasts
Featured Offer from Love Worth Finding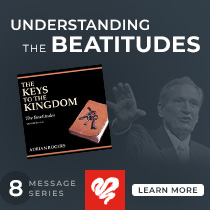 The Keys to the Kingdom Series - CD
Jesus began His Sermon on the Mount with a well-known list of beatitudes. But what is a beatitude? Beatitude is really the satisfaction, joy, happiness, and blessing we feel when we know God has completely fulfilled a spiritual need. It is the attitude that ought to be reflected in the understanding of God's perfect provision. Beatitude is the real happiness that escapes the people who seek happiness. It is the real blessedness that comes only to those who seek the blessing of God. His beatitudes are the Keys to His Kingdom.