MoneyWise
with Rob West & Steve Moore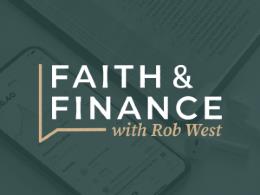 10 Free Summer Family Fun Ideas
Tuesday, July 7, 2020
Summer is the traditional season for get-away vacations. However this year, the COVID-19 pandemic poses new challenges. Family budgets are strained, forcing parents to get creative about summer fun for kids. Not surprisingly, sales of pricey trampolines and above-ground pools have soared. Today, financial planner and teacher Rob West has some ways that parents can occupy the kids without busting the budget. •          (1) Rethink your local library. If you haven't been there in a while, you may have forgotten that it's a great place to research hundreds of family activities that entertain and educate.  •          (2) While you're browsing through the library stacks, look for ways to bring the fun outside. For example, check out books with pictures of the constellations. That night you can sit in the backyard and search the skies for the Big Dipper and other celestial formations. It's also a great time to talk about God's creation. •          (3) Visit a state or county park. If you find a nearby park is open, take a hike, enjoy some fresh air, and use the opportunity to teach the kids about nature. •          (4) When the weather doesn't cooperate, look for indoor activities. Try some board games or a jigsaw puzzle. If the kids are younger and can't sit still, a blanket fort can turn an afternoon into an adventure. •          (5) Have a yard sale with your family "wares" spread out on tables. This is an activity that can turn closet clutter into extra cash! It's also a chance to teach kids the value of things. Encourage them to give to others from their "profits." •          (6) You may already be taking family walks around the neighborhood, but step it up by researching local places of interest. Start with historical markers nearby that you've probably driven by hundreds of times without stopping. •          (7) Take a short field trip to a playground in the next town where the kids can find new equipment to play on. Bring a ball or a frisbee and play with the kids. We can all use a little more fresh air and exercise. •          (8) Arrange an "entertainment swap" with friends. Exchange movies or video games for the weekend. It'll feel like you've bought something new without spending any money. •          (9) How about a little D-I-Y for the kids? Help them build airplanes or kites with scrap paper and have a competition to see which ones fly the farthest or highest. For design ideas, go back to fun idea #1—visit the library. •          (10) While on a family walk, visit an elderly or disabled person in your neighborhood. And while you're chatting, take notice of anything you and your children might do to help them out and then offer to do it. It's a great way to share the Gospel and the love of Christ. This will also help teach your children respect for others and appreciation for what God has given them.   On today's program we also answer your questions:   •           Help me to learn more about something called "Qualified Charitable Distribution." •           I just received some inheritance and need to know where I should put this money. What do you think about using a certificate of deposit or a high-yield savings? Rob referenced bankrate.com(https://www.bankrate.com/) with this caller. Rob also mentioned marcus.com(https://www.marcus.com/us/en) as one of 3 possible sites for savings rates.   Ask your questions at (800) 525-7000 or email them at [email protected] Visit our website at moneywise.org where you can connect with a MoneyWise Coach, purchase books, and even download free, helpful resources. Like and Follow us on Facebook at MoneyWise Media for videos and the very latest discussion! Remember that it's your prayerful and financial support that keeps MoneyWise on the air. Help us continue this outreach by clicking the Donate tab at the top of the page.
Recent Broadcasts
Featured Offer from MoneyWise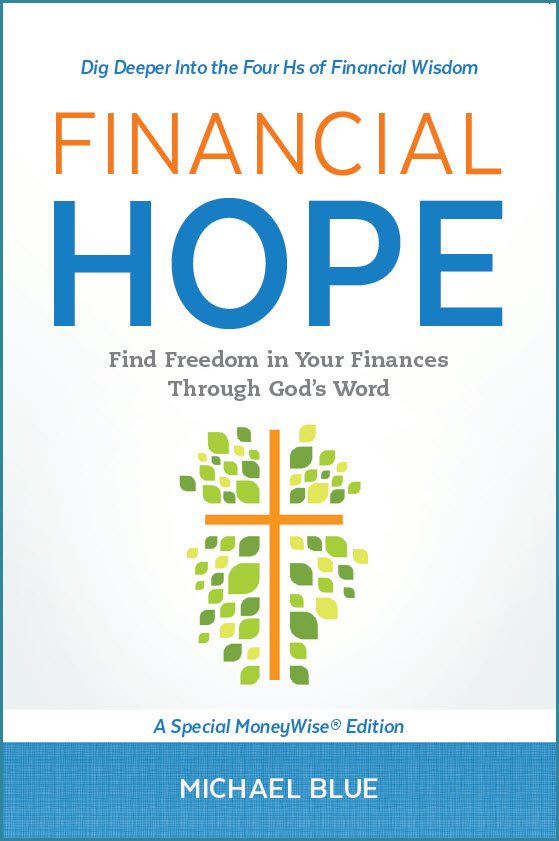 Financial Hope by Michael Blue
Financial hope has nothing to do with how much or how little we have. It is solely dependent on whom we place our trust. This new Bible study devotional entitled 'Financial Hope: Find Freedom in Your Finances Through God's Word' explores what the Bible says about money and how we relate to it. Request your copy below when you send a gift of $25 or more to support this broadcast ministry.