MoneyWise
with Rob West & Steve Moore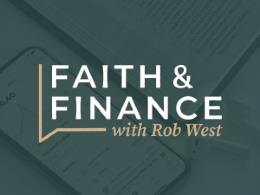 Adding Spouse to Deed
Friday, April 26, 2019
If you were married or re-married recently and believe strongly in two becoming one, does that extend to your finances? Should all of your accounts and all of your property be in both spouses' names?  And if you bought your house before getting married, how would you go about adding your new spouse's name to the deed?  Rob West and Steve Moore have the answers and the implications and we think you'll find them interesting.    Next, they answer questions at (800) 525-7000 and [email protected] about the following:   ·      A single parent who was widowed a year ago has some money she wants to put aside for her son's education or for a later home purchase. An advisor recommended that she put it in a deferred annuity.  Is that a good idea?  ·      There are penalties in drawing your Social Security benefits at age 62, and there are some bonuses for waiting beyond "full retirement" to begin receiving benefits.  How do you determine the right time to start claiming your benefits? ·      Wife took out a reverse mortgage about 10 years ago.  She recently passed away.  Now the mortgage company is telling the husband that he can either buy the house back or they will foreclose.  How did this happen and what should he do? ·      Caller retired 8 months ago at age 60.  He had a 403b through his employer, and the plan administrator at the company recommended that he convert it to an IRA.  How does he do that and is it a good idea? ·      52-year-old woman has only $8000 in her 401k.  How should she get started in preparing for retirement?   At the end of the program, Steve mentioned The Sound Mind Investing Handbookby Austin Pryor.  You can find it on our website at MoneyWise.org.  While you're there, you can connect with a MoneyWise Coach or access our other books and many free helpful resources.  If you're active on social media, you can find us on Facebook (MoneyWise Media) and join the conversation. Thanks for your prayerful and financial support that helps keep MoneyWise on the air.  And if you'd like to help, just go to the website and click the Donate tab at the top of the page.
Recent Broadcasts
Featured Offer from MoneyWise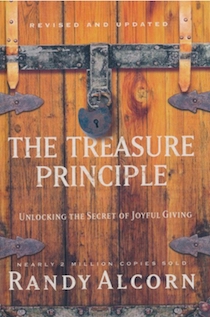 The Treasure Principle: Unlocking the Secret of Joyful Giving
It's our way of saying thank you for your gift of $25 or more to MoneyWise.  The revolutionary concept of The Treasure Principle has transformed how millions view giving. This revised and updated edition features a new chapter, plus a bonus section addressing frequently asked questions about how to live generously in everyday life.