MoneyWise
with Rob West & Steve Moore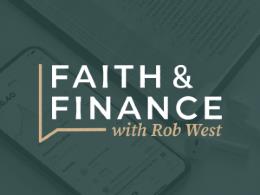 Are Christians Required to Tithe
Saturday, July 4, 2020
For two thousand years, Christians have struggled with a simple "yes or no" question that has sometimes sparked controversy within the Church. Are believers required to tithe? The question may be simple but the answer most certainly is not. Today on MoneyWise, financial planner and teacher Rob West gives both sides of the argument so you can decide for yourself. •          Whichever way you decide, you have to do it for the right reason. If you believe tithing isn't required but you're basing that decision on greed then you jeopardize that relationship. On the other hand, if you believe tithing is required but you go about it legalistically, that's the wrong reason as well. God loves a cheerful giver. •          Tithing is simply one-tenth of your income. In the Old Testament, Jews were required to give a tenth of their income or "increase" to support the temple and its priests. But it didn't end there. There were also requirements for additional giving. •          Those who support tithing will often cite Malachi 3:10—"Bring the full tithe into the storehouse, that there may be food in my house. And thereby put me to the test, says the Lord of hosts, if I will not open the windows of heaven for you and pour down for you a blessing." Those who believe that tithing is no longer required will cite Romans 6:14, "For sin will have no dominion over you, since you are not under law but under grace." •          Paul specifically says we're no longer under the law but under the new covenant of grace. You'd think that'd settle the argument. But those who believe we're still required to tithe will also cite Genesis 14:20 where Abram gives a tenth of his victory spoils to Melchizedek, who is described as a "priest of God most high." •          I wonder if maybe God left it undecided on purpose so that each of us would have to make our own decision about tithing. That exercise could reveal our hearts. To be fair, I think most people on both sides of the tithing question know that they should support the church    On today's program we also answer your questions:   •           As I approach retirement, what should I do with my 401(k) and Roth IRA? Can you recommend a good investment strategy for me now? •           What do you think of online banks? •           Should I take from my 401(k) to pay off debt?   Ask your questions at (800) 525-7000 or email them at [email protected] Visit our website at moneywise.org where you can connect with a MoneyWise Coach, purchase books, and even download free, helpful resources. Like and Follow us on Facebook at MoneyWise Media for videos and the very latest discussion! Remember that it's your prayerful and financial support that keeps MoneyWise on the air. Help us continue this outreach by clicking the Donate tab at the top of the page.
Recent Broadcasts
Featured Offer from MoneyWise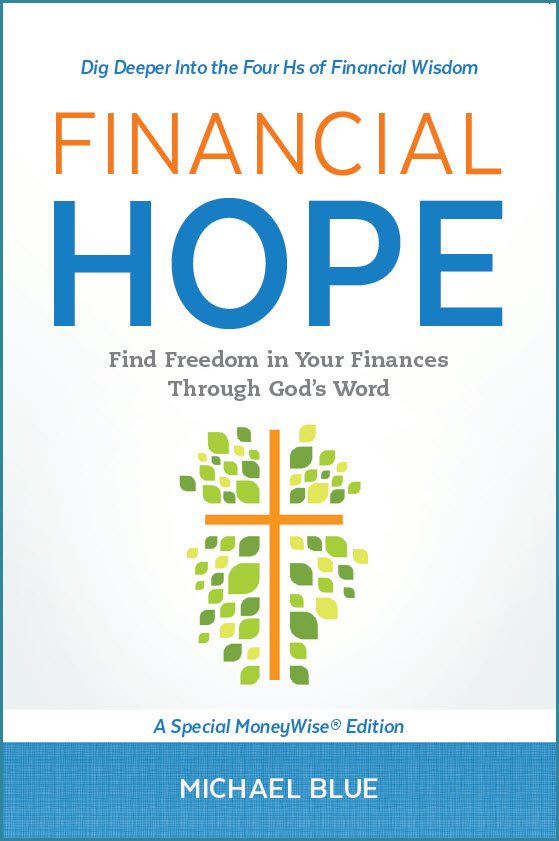 Financial Hope by Michael Blue
Financial hope has nothing to do with how much or how little we have. It is solely dependent on whom we place our trust. This new Bible study devotional entitled 'Financial Hope: Find Freedom in Your Finances Through God's Word' explores what the Bible says about money and how we relate to it. Request your copy below when you send a gift of $25 or more to support this broadcast ministry.