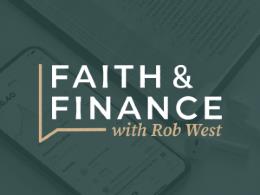 Bible Study: Earning Money
Monday, April 26, 2021
What's the most published and most read book in history containing more than 2300 references to money and is worth more than its weight in gold? I think you already know the answer.  Of course, we're talking about the Bible. Every speck of wisdom in this world is found within its pages and we'll dive into that today including a few verses sometimes overlooked from a financial perspective. Then it's your calls at 800-525-7000.   ·      John chapter 14, verse 27, Jesus says, "Peace I leave with you; my peace I give to you. Not as the world gives do I give to you. Let not your hearts be troubled, neither let them be afraid." ·      "Peace to you" was a common salutation among Jews in the first century A.D., and it's repeated often throughout the New Testament. Jesus means that true peace comes from knowing that we're reconciled with God through faith in Him. But what does it have to do with money? ·      Jesus tells us that by focusing on God everything we need in this world will be added to us. But when we rely on our own power to provide, we have to be reminded constantly that God owns everything that He is our Provider not just of wealth, but even our skills and abilities to acquire it. ·      Proverbs 12:11 tells us, "Whoever works his land will have plenty of bread, but he who follows worthless pursuits lacks sense." ·      Proverbs 14:23: "In all toil there is profit, but mere talk tends only to poverty."  ·      Proverbs 12:24, "The hand of the diligent will rule, while the slothful will be put to forced labor." ·      So, we must work heartily wherever we feel God calling us and He will provide the rest. Believing that leads to contentment. Of course, we're to use our brains as well as our hands when we work. We should plan carefully in all that we set out to do whether that's earning, saving, or giving. ·      And of course we must be totally honest in all that we do. Psalm 37 tells us, "Better is the little that the righteous has than the abundance of many wicked." ·      In Matthew 25, He talks about separating the sheep and goats on Judgment Day. Jesus says, "Truly I tell you, whatever you did for one of the least of these brothers and sisters of mine, you did for me." ·      When we care for the poor we're caring for Jesus Himself who has the power to welcome us into eternal dwellings. That's truly a wise use of worldly wealth.   Here are a couple of questions we answered from our callers on today's program:   ·      I am going to be 85 years old. I live with my daughter and son in law. I was left with a considerable amount of money in the bank. I have trusts for my children. Is it feasible to invest some of this? ·      I am looking at buying a property. Since all house prices are up, should I wait for the housing bubble to pop? ·      What are your thoughts on an index universal life program? ·      My husband and I cashed out our 401K and bought property and started a business. We are reducing debt and don't keep a credit card balance. Should we put money back into a 401K or somewhere else?     Ask your questions at (800) 525-7000 or email them to [email protected] Visit our website at MoneyWise.org where you can connect with a MoneyWise Coach, purchase books, and even download free, helpful resources like the MoneyWise app. Like and Follow us on Facebook at MoneyWise Media for videos and the very latest discussion! Remember that it's your prayerful and financial support that keeps MoneyWise on the air. Help us continue this outreach by clicking the Donate tab at the top of the page.
Recent Broadcasts
Featured Offer from MoneyWise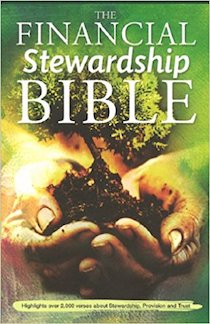 The Financial Stewardship Bible
Developed in collaboration with the American Bible Society and Compass-Finances God's Way, The Financial Stewardship Bible includes over 2,000 highlighted verses that illuminate God's perspective on earning and living with eternity in mind. A unique study section is also provided to support your individual research and group discussion. Paperback, 1,354 pages. Request your copy with your gift of $25 or more to MoneyWise.