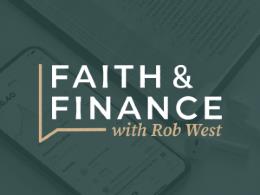 Do You Need Title Theft Insurance?
Saturday, April 24, 2021
It seems that identity thieves are no longer content with just taking out a credit card in your name or emptying your bank account. Now they want to steal your house, too. It's a growing form of identity theft: home title fraud.  This type of fraud takes several forms, but the most basic form works like this. The thief simply strolls into your county deeds office and fakes your signature on a false deed transfer thereby handing your property over to someone else. The thief then takes out a home equity loan or refinances with cash out … and then skips town. After a few months of nonpayment, the lender then begins foreclosure proceedings. As the current occupant, you'll start getting letters, or maybe a knock on the door, informing you that you're in arrears and that foreclosure procedures are underway. That's frightening for victims and has led to a lot of companies selling home title theft insurance. But is it worth it?  Here's what you need to know:   ·      This isn't what's typically known as title insurance, which you should always get when you purchase a property.  And title insurance is a one-time purchase – usually several hundred dollars paid at the time of closing.   ·      Title theft insurance isn't really insurance at all and it doesn't lock your title, as the company name sometimes implies. It usually just monitors whether your deed has been transferred out of your name at the county records office. Your county may have a way to sign up for such notifications for free.   ·      Forgery and fraud are already illegal and the con artist won't legally own your property, so a new lender won't have a legal claim to it.    You can purchase a title insurance policy that protects against fraud even if you bought the property years ago, but again, it's a one-time purchase.  But be sure what you're purchasing is owner's title insurance when you buy property, not lender's title insurance which only protects the lender.  This owner's title insurance will not only protect you from loss, but also covers any legal fees involved with defending your ownership, and in most cases, the title company will actually provide an attorney to represent you.   The bottom line: owner's title insurance is always a good idea, but title theft insurance with monthly premiums … is probably not worth the money.   Next, Rob answers listener questions including the following:           What tips can you offer for buying a house in a seller's market?   I live in the Philippines part of the year and plan on retiring there.  Right now, I'm putting my savings in a bank in the Philippines, or is there a place I should be putting it here in the U.S. now?   Would I be able to accelerate my mortgage payoff by sending half of my mortgage payment 15 days early each month and then paying the balance of the payment on time?  I've heard I can shave years off of the term that way.   Should all of us have our credit reports frozen at the three major credit bureaus?   Ask your questions at (800) 525-7000 or email them to [email protected] Visit our website at MoneyWise.org where you can connect with a MoneyWise Coach, purchase books, and even download free, helpful resources like the MoneyWise app. Like and Follow us on Facebook at MoneyWise Media for videos and the very latest discussion! Remember that it's your prayerful and financial support that keeps MoneyWise on the air. Help us continue this outreach by clicking the Donate tab on our website.      
Recent Broadcasts
Featured Offer from MoneyWise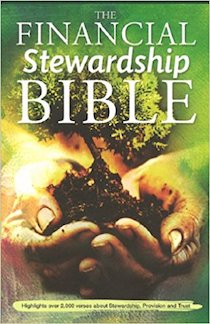 The Financial Stewardship Bible
Developed in collaboration with the American Bible Society and Compass-Finances God's Way, The Financial Stewardship Bible includes over 2,000 highlighted verses that illuminate God's perspective on earning and living with eternity in mind. A unique study section is also provided to support your individual research and group discussion. Paperback, 1,354 pages. Request your copy with your gift of $25 or more to MoneyWise.