MoneyWise
with Rob West & Steve Moore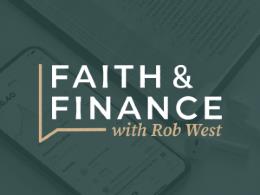 Facts About Refinancing
Wednesday, February 19, 2020
You may have noticed that the Federal Reserve has been lowering the prime interst rate lately and like day follows night, mortgage rates have fallen too, so is now the perfect time to refinance your home? Today on Money Wise, Steve Moore and Rob West discuss what you need to know about refinancing your home.    •          Mortgage rates are near 3-year lows which is encouraging many homeowners to refinance.  •          Even with lower interest rates, refinancing doesn't always make sense. Your new interest rate must be low enough to make refinancing worth the money you'll spend in closing costs.  •          Time Matters – How long do you plan to stay in your home? You'll need time in your home to make up for what you'll spend in closing costs.  •          There is no such thing as a no cost loan.  •          Refinancing is the only way to get rid of FHA mortgage insurance.  •          Refinancing can be a golden opportunity to get ahead financially.    In today's show we also answer your questions:   •           A company has told me that they can settle my IRS debt. Is this reliable? •           How do you save when you have very little income? •           What is your opinion on tithing on social security? •           What is the best option for my money once I retire?   Ask your questions at (800) 525-7000 or email them at [email protected] Visit our website at moneywise.org where you can connect with a MoneyWise Coach, purchase books, and even download free, helpful resources. Like and Follow us on Facebook at MoneyWise Media for videos and the very latest discussion! Remember that it's your prayerful and financial support that keeps MoneyWise on the air. Help us continue this outreach by clicking the Donate tab at the top of the page.
Recent Broadcasts
Featured Offer from MoneyWise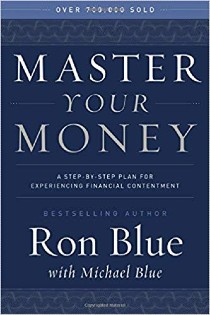 Master Your Money by Ron Blue
In this book, Ron Blue dedicates an entire chapter to tax planning, He say, "Our government, while far from perfect, has created a number of great incentives to encourage us to both give and save in our tax system." Request your copy when you send a gift of any amount to support this broadcast ministry.