MoneyWise
with Rob West & Steve Moore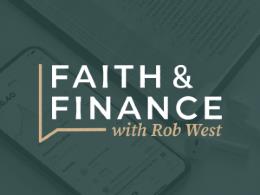 Faith in God's Provision
Thursday, January 14, 2021
 The Bible is, among other things, a book of promises. One of the most repeated promises is that the Lord will provide. 2020 as a year tested many of us, but we took comfort in knowing that God is in control and is always faithful. Today, host Rob West and Steve Moore talk about finding peace and contentment in the new year.   ·      God provides not only for our financial needs by giving us the ability to earn a living, but for many other needs as well.   ·      In Genesis 22;14, Abraham used the Hebrew name "Jehovah Jireh" which translates as "The Lord will provide."   ·      If you're deeply fearful that God won't keep His promise to provide, there's a good chance that what you really fear is that He won't provide in the way you want him to. God promises to provide for our needs, not our wants.   ·      When we obey God, we're seeking His Kingdom and becoming more like Christ who was obedient unto death.   ·      We must acknowledge that God owns everything and that we're only stewards of what he gives us.   ·      Philippians 4 says, "Do not be anxious about anything, but in everything by prayer and supplication with thanksgiving let your requests be made known to God. And the peace of God, which surpasses all understanding, will guard your hearts and your minds in Christ Jesus."   Here are a couple of questions we answered from our callers on today's program:   ·      I have credit karma. I checked my credit score and it's only at about 686. I currently don't have any open credit cards or anything like that. Should I take out a credit card in order to build my credit? (Rob mentions going to AnnualCreditReport.com)   ·      I have been carrying $30,000 of debt for years and I want to lift that burden. What would be the best way to pay off that debt?     Ask your questions at (800) 525-7000 or email them to [email protected] Visit our website at MoneyWise.org where you can connect with a MoneyWise Coach, purchase books, and even download free, helpful resources like the MoneyWise app. Like and Follow us on Facebook at MoneyWise Media for videos and the very latest discussion! Remember that it's your prayerful and financial support that keeps MoneyWise on the air. Help us continue this outreach by clicking the Donate tab at the top of the page.
Recent Broadcasts
Featured Offer from MoneyWise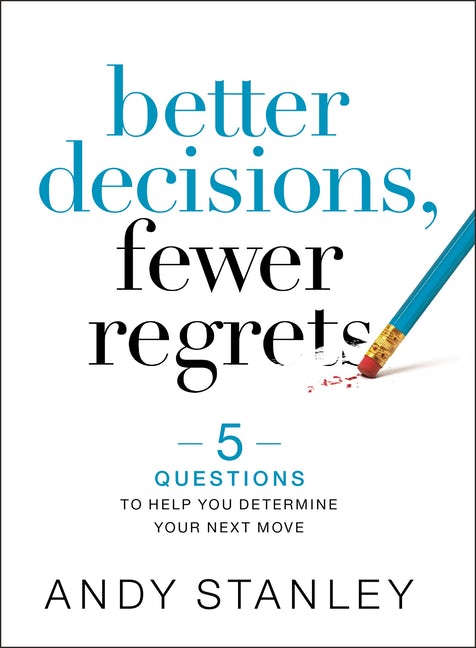 Better Decisions, Fewer Regrets by Andy Stanley
Your decisions determine the direction and quality of your life, and they create the story of your life. MoneyWise is focusing on helping people make better financial decisions. In this new book, Andy will help you learn from experience and stop making bad decisions by integrating five questions into every decision you make, big or small. Request your copy with your gift of $25 or more to MoneyWise.