MoneyWise
with Rob West & Steve Moore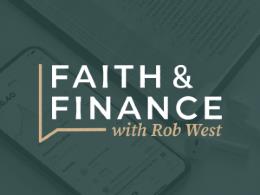 GIVING IS THE GOOD LIFE WITH RANDY ALCORN
Tuesday, December 3, 2019
What if everything you think you know about living the good life is wrong? Society tells us it's filled with wealth, success, and leisure—"more is always better." Why then do we so often hear that money can't buy happiness? It turns out that the good life is defined by something other than what's in your wallet. Today, our host Rob West welcomes best-selling author Randy Alcorn to find out what that might be. •          "We must help the weak, remembering the words the Lord Jesus himself said: 'It is more blessed to give than to receive.' " •          "Life does not consist in the abundance of your possessions." •          So often, some of us, when thinking about giving and generosity, say, "Well, that's for someone who has lots more money." And yet, a lifestyle of giving—what Jesus intended when we hold loosely what He's entrusted to us—is the message for everyone. •          The world's view of "the good life" does not satisfy and has often been shown to lead some into depression and self harm. •          We've been hard-wired for giving and we're most like God when we give. There's joy in giving and helping others. •          Randy Alcorn's new book is Giving Is the Good Life: The Unexpected Path to Purpose and Joy   In today's show we also answer your questions:   •           My husband and I are in our late 50s and we've been thinking about long-term care insurance. What advice can you give? •           I just transferred a balance on a credit card to take advance of 0% interest for 21 months. I know that having a new card will affect my credit score, currently 781. I don't plan to use the old card again. How long should I wait until I close it?   To ask your questions, call (800) 525-7000 or email them at [email protected] Also, visit our website, moneywise.org, where you can connect with a MoneyWise Coach, purchase books, and even download free, helpful resources. Like and Follow us on Facebook at MoneyWise Media for videos and the very latest discussion! And remember that it's your prayerful and financial support that keeps MoneyWise on the air. You can help us continue this outreach by clicking the Donate tab at the top of the page.
Recent Broadcasts
Featured Offer from MoneyWise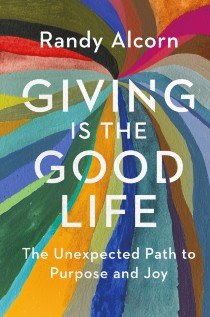 Giving is the Good Life: The Unexpected Path to Purpose and Joy
What if everything you thought about "giving" was wrong? For a limited time with your gift of $25 or more, MoneyWise will send you a copy of "Giving Is the Good Life" that features stories of people who changed the way they practice generosity, and experienced overwhelming joy as a result.