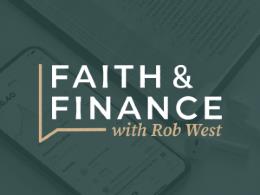 How To Sell Your Car
Tuesday, April 27, 2021
You picked out the make and model and you've been saving your money, waiting to buy a new car. You may have even found the car you want. The question is, what to do with your old one? If your current vehicle still has value, you can trade it in if you're buying from a dealer or you can sell it yourself. If that thought fills you with fear and loathing, don't worry. Rob West will tell you how to do it. ·      There's no question that a lot of people simply don't want the hassle of selling their old vehicle privately. But the truth is, in most cases, you'll end up with more money by doing it yourself. That's because the dealership has overhead. They have to clean and prep the vehicle and then price it to make a profit. But that's money you could make by selling it yourself.  ·      First, gather up your papers, and that starts with the vehicle title. You won't have one if there's a lien on the car and you still owe money. In that case, it's best to wait until you have it paid off before selling the vehicle. ·      The next thing is to go online to your Department of Motor Vehicles to see what forms are needed to transfer ownership (like a downloadable bill of sale). Also, check to see if the license plates stay with the car after it's sold. Then, order a vehicle history report from Carfax or AutoCheck. Buyers will want to check it. ·      With all of your paperwork gathered, set your asking price. Go online to Edmunds or Kelley Blue Book. Plug in your make, model, mileage, features and condition to get an estimated value. Set your price a bit higher to give room to negotiate. ·      Now that you have your asking price, it's time to roll up your sleeves and give your car a thorough cleaning. Outside, you'll want curb appeal, so wash and wax. Inside, remove all the stuff that's accumulated in the glove box, under the seats and in the trunk. Pull out the floor mats and scrub them clean. Finally, vacuum the carpet. ·      The next step: advertise. Take lots of photos inside and out and choose the best six or so. Include the best features like low treadwear on the tires. Now you're ready to start posting ads. You can do that on Craigslist, Auto Trader, or Ebay Motors. Craigslist is free. Autotrader's ad rates start at $25 but it's worth it because the site is used by serious buyers. At Ebay Motors, you can either auction the car or buy an ad. ·      Watch out for buyers who lowball you or negotiate before seeing the vehicle. They could be "flippers" who buy low and then put the vehicle back on the market at a higher price. Do let the buyer drive the car, but go along for the ride. Resist negotiating at that point. Instead, just answer any questions the buyer may have. If they want to have a mechanic inspect the car, agree, but insist that they pay for it. If the inspection reveals items that need immediate attention, you may have to lower your price to compensate, but don't address every item on a long list of potential problems. It is, after all, a used car. ·      Now it's time to close the deal. Don't make the first offer. If asked for your best price, say that your asking price is fair, but that you'll consider an offer. If you agree to a price, tell the buyer you'll accept only cash or a cashier's check. ·      Then, with the money in hand, you sign and date the title, then give the buyer a completed bill of sale. That's it! ·      Order a vehicle history report from Carfax or Autocheck. Check your car's value at Edmunds or Kelley Blue Book. Donate your vehicle to the Salvation Army. On today's program we also answer your questions:   ·      What's your opinion of title lock insurance? ·      My husband is considering either a business partnership or doing self-employment. What would be better to do? ·      I feel like God is distant in my life right now and don't have any clear direction on what He wants me to do. So, what do you do when you feel as though God is far away, and how do you press on when you feel like nothing's taking place?   Remember, you can call in to ask your questions most days at (800) 525-7000 or email them to [email protected] Also, visit our website at MoneyWise.org where you can connect with a MoneyWise Coach, purchase books, and even download free, helpful resources like the free MoneyWise app. Like and Follow us on Facebook at MoneyWise Media for videos and the very latest discussion! Remember that it's your prayerful and financial support that keeps MoneyWise on the air. Help us continue this outreach by clicking the Donate tab on our website or in our app.  
Recent Broadcasts
Featured Offer from MoneyWise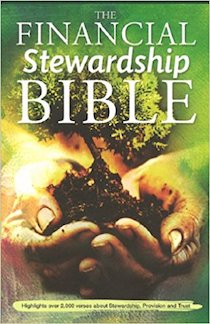 The Financial Stewardship Bible
Developed in collaboration with the American Bible Society and Compass-Finances God's Way, The Financial Stewardship Bible includes over 2,000 highlighted verses that illuminate God's perspective on earning and living with eternity in mind. A unique study section is also provided to support your individual research and group discussion. Paperback, 1,354 pages. Request your copy with your gift of $25 or more to MoneyWise.