MoneyWise
with Rob West & Steve Moore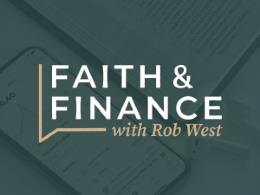 Lawsuits and The Christian
Wednesday, May 16, 2018
Today on Money Wise, Steve Moore and Rob West review some frivolous lawsuits in our country that have happened in the past couple years. Next, they take a look at what the Bible has to say about lawsuits and suing another Christian. Next, they answer your questions at (800) 525-7000 and [email protected] about the following:   -My husband and I were in ministry for a while and weren't able to save a lot during that time. What is the best way for us to pay off the remainder of our mortgage? We have about 1K extra each month. -I am in my 70s. I recently took out a whole life insurance policy to pay for funeral expenses. Was this a wise idea? -My husband and I have been married 10 years. I have never known his income, but he has known mine. How can I break through this barrier so we can come up with a logical budget? -What is the best way to start a budget and start saving for my family?   Be sure to check out our new website at moneywise.org to connect with a Compass Coach or access our books, videos, or any of our free helpful resources.  You can also find us on Facebook and get notifications about our weekly Facebook Live events. Thanks for your prayerful and financial support that helps keep MoneyWise on the air.  And if you'd like to help, just go to the website and click the Donate tab at the top of the page.
Recent Broadcasts
Featured Offer from MoneyWise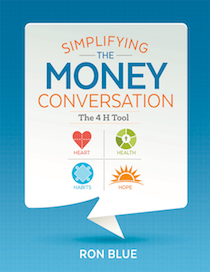 Simplifying the Money Conversation by Ron Blue
In this practical guide, Ron offers biblical financial principles in a simple and straightforward way, and provides a tool to create a financial future with contentment and confidence.  Available now for your donation of any size to MoneyWise Media.