MoneyWise
with Rob West & Steve Moore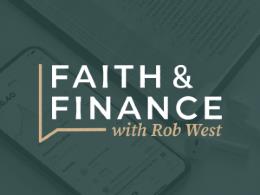 Lessons From The Widow's Oil
Wednesday, January 13, 2021
The story of The Widow's Oil in 2 Kings 4 is a wonderful example of God providing for the faithful in miraculous ways. But what lessons does it hold for us? What can we glean from those seven verses that apply to our lives and our faith that God will provide? They are many, in fact, and today, Kingdom Advisors President Rob West reveals several of them. Then it's your calls at 800-525-7000.  ·      Rob and Steve start with the first verse in 2 Kings 4, "Now the wife of one of the sons of the prophets cried to Elisha, 'Your servant my husband is dead, and you know that your servant feared the Lord, but the creditor has come to take my two children to be his slaves.'" ·      First, the widow's husband had been faithful and was deserving of God's provision. But also, the creditor is acting against Jewish law by abusing a widow and orphans, and further, by threatening to enslave fellow Jews, which was also illegal. ·      Verse two reads, "And Elisha said to her, 'What shall I do for you? Tell me; what have you in the house?' And she said, 'Your servant has nothing in the house except a jar of oil.'" ·      Here is a lesson that we have a part to play in God's provision. He expects us to use what we have, even if it's only one jar of oil. God will often use what we already have to provide in ways we can't imagine. ·      Zechariah 4:10, "Do not despise these small beginnings, for the Lord rejoices to see the work begin." ·      Sometimes we don't expect God to provide because we lack confidence in the resources he's already given us. But when we fully grasp that God owns everything and that His resources are unlimited our faith in His provision will grow and so will our gratitude for what He's given us already. ·      Verses three and four, "Then he said, 'Go outside, borrow vessels from all your neighbors, empty vessels and not too few. Then go in and shut the door behind yourself and your sons and pour into all these vessels. And when one is full, set it aside.'" ·      First, the widow was obedient. She did exactly what Elisha, as God's representative, told her to do. We must also be obedient as we expect God's provision. That means following His financial principles found throughout the Bible. ·      Second, the widow didn't rely on her own resources. She went to her neighbors and asked for help by providing additional containers for the oil. It's not always easy to ask others for help when we need it, and we can't let our pride stand in the way. ·      And finally, God will put people in your life who want to help you, if you ask, if the need is real and you ask with humility. That won't always be with money. It could be other resources, or maybe important information or advice that will help you turn things around. So again, don't go it alone.   Here are a couple of questions we answered from our callers on today's program:   ·      We have a mortgage that we modified in 2012. Should we refinance it or remodify it again? ·      I bought a townhome and right after we moved in, I started getting letters about additional insurance. I am raising two grandchildren and the only debt I have is on this townhome. Advice? ·      I have been saving coins for a long time. I have a lot of different types of quarters. I know about the coin shortage. Should I cash these in? ·      I would like to donate my required distribution to a charity. Do I have to pay taxes on this? ·      I have a savings bond that I would like to transfer to my godson. Is this wise? ·      I am 41 years old. I recently paid my house off. I have a little money in stocks and a little in savings. What is the best way to save for retirement?      Ask your questions at (800) 525-7000 or email them to [email protected] Visit our website at MoneyWise.org where you can connect with a MoneyWise Coach, purchase books, and even download free, helpful resources like the MoneyWise app. Like and Follow us on Facebook at MoneyWise Media for videos and the very latest discussion! Remember that it's your prayerful and financial support that keeps MoneyWise on the air. Help us continue this outreach by clicking the Donate tab at the top of the page.
Recent Broadcasts
Featured Offer from MoneyWise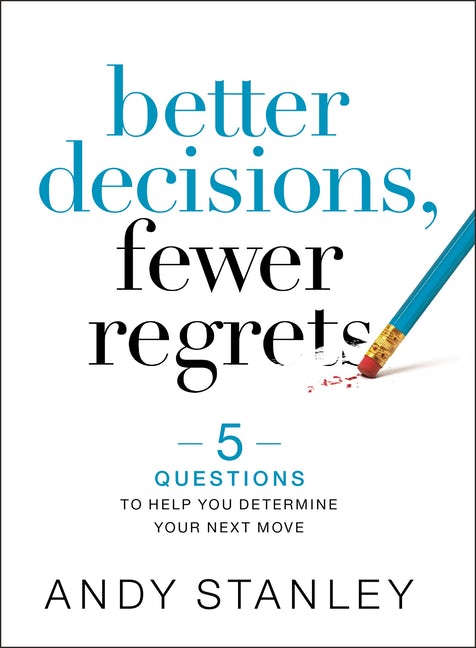 Better Decisions, Fewer Regrets by Andy Stanley
Your decisions determine the direction and quality of your life, and they create the story of your life. MoneyWise is focusing on helping people make better financial decisions. In this new book, Andy will help you learn from experience and stop making bad decisions by integrating five questions into every decision you make, big or small. Request your copy with your gift of $25 or more to MoneyWise.