MoneyWise
with Rob West & Steve Moore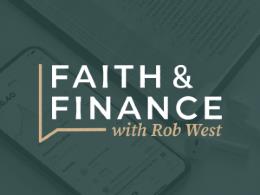 Money Tips for Students
Thursday, March 26, 2020
Comedians will tell you that the funniest jokes have a ring of truth to them. With that in mind, what's the definition of an optimist? A college student who opens his wallet and expects to find money. Getting through college without running up a mountain of debt is no laughing matter. Students really have to watch their dimes and nickels. Today on MoneyWise, financial planner and teacher Rob West has some ways to do that. • Estimates vary, but the average student graduating with college loan debt owes tens of thousands of dollars and takes nearly 20 years to pay it off.  • Make a monthly budget. A budget will help keep you focus on your spending as you try to stay on track. You'll have a much better idea of where your money is going. And it's a good idea, in the first few months, to write down everything you spend—that alone will help you spend less. • Cut out all unnecessary spending. And when you're rushing from one class to the next it's always tempting to buy your lunch somewhere. Packing a sandwich and apple before you head out in the morning will save you a fortune! The same goes for buying water. Carry a water bottle with you instead. • Most schools offer discounts to their students for things like concerts, plays and sporting events. But a lot of off-campus places like restaurants and theaters also offer special breaks and promotions for students. So, no matter where you go, ask about discounts. • Take advantage of award credit cards for students (you have to have at least an average credit score). Several of the big issuers have a special card for students. So when you're paying your bills you can get a little something back. • Download an app that'll help you monitor your spending. Mint is free app and it will not only track spending but also help you set up a budget. Qapital (with a "Q" not a "C") is another.   On today's program we also answer your questions:   • I charitably donate plasma but receive compensation for it. Do I have to claim this on my federal taxes? • Regarding student loans, what's the difference between private and federal loans? What do you know about their repayment plans? • I have an excellent FICO score, use my credit card for everything, and pay it off each month. I was informed that because I use it so much that it could negatively impact my score. What about this? • My wife and I are considering moving from our 15-year mortgage to a 30-year. We also have a HELOC loan we're wanting to lump into the new mortgage. Thoughts? • Regarding tax write-offs, can you deduct the interest on your mortgage?   Ask your questions at (800) 525-7000 or email them at [email protected] Visit our website at moneywise.org where you can connect with a MoneyWise Coach, purchase books, and even download free, helpful resources.
Recent Broadcasts
Featured Offer from MoneyWise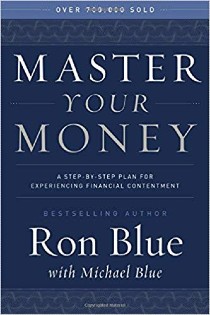 Master Your Money by Ron Blue
In this book, Ron Blue dedicates an entire chapter to tax planning, He say, "Our government, while far from perfect, has created a number of great incentives to encourage us to both give and save in our tax system." Request your copy when you send a gift of any amount to support this broadcast ministry.