MoneyWise
with Rob West & Steve Moore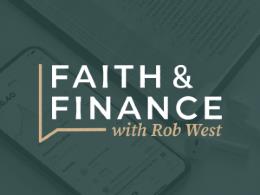 PLAN FOR BLACK FRIDAY & CYBER MONDAY
Friday, November 22, 2019
Black Friday and Cyber Monday are almost upon us! Frenzied shoppers burn up the Internet and cram into stores looking for the best deals on gifts. But the most successful shoppers will venture out with a plan. Knowing ahead of time where to look and how much to spend will keep your Christmas shopping experience from getting out of hand. Today on MoneyWise, host Rob West sits down with home finance expert Crystal Paine to find out how you can do this and from a Biblical perspective.   For this Christmas season the experts are predicting that average households will spend just over $750 on gifts—but maybe you won't have to!   •          Our money isn't really ours—it's been entrusted to us. So we need to treat it differently. Every spending decision is a spiritual decision. •          Plan ahead, then work that spending plan to stay on budget. •          When it comes to being practical with gift giving, this can open up opportunities to be creative with our spending plan. •          Pampering "bath bombs" are inexpensive, recommended gift ideas! •          Pay attention to online deals which can sometimes save you more than being at the stores on Black Friday. There's usually a better selection online anyway. •          Avoid marital stress—make sure to talk about the budget with each other. •          Know what you're planning to buy and know what your budget is well ahead of time. •          Websites offering cash back and discounts: rakuten.com, topcashback.com, mrrebates.com, retailmenot.com •          Website for Crystal Paine: moneysavingmom.com   In today's show we also answer your questions:   •           I'm fortunate to have substantial excess income at the end of each month. How do I prioritize this excess—should I save it or pay off debt? •           Since my husband's passing, I've been receiving life insurance payments. How do I best handle these proceeds?    To ask your questions, call (800) 525-7000 or email them at [email protected] Also, visit our website, moneywise.org, where you can connect with a MoneyWise Coach, purchase books, and even download free, helpful resources. Like and Follow us on Facebook at MoneyWise Media for videos and the very latest discussion! And remember that it's your prayerful and financial support that keeps MoneyWise on the air. You can help us continue this outreach by clicking the Donate tab at the top of the page.
Recent Broadcasts
Featured Offer from MoneyWise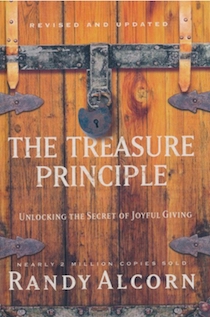 The Treasure Principle: Unlocking the Secret of Joyful Giving
It's our way of saying thank you for your gift of $25 or more to MoneyWise.  The revolutionary concept of The Treasure Principle has transformed how millions view giving. This revised and updated edition features a new chapter, plus a bonus section addressing frequently asked questions about how to live generously in everyday life.