MoneyWise
with Rob West & Steve Moore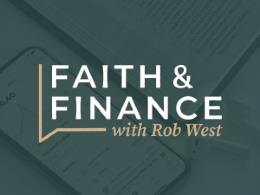 Planning Well for Retirement
Thursday, March 21, 2019
Are you planning on retiring some day? Maybe in twenty years, or maybe in two? Well, before you do, here are some questions that may be worthy of asking yourself.  Today on Moneywise, Rob West and Steve Moore will examine some reasons for retirement. And golf and bass fishing aren't really what we're thinking about. Next, they answer your questions at (800) 525-7000 and [email protected] about the following:   -My wife and I have built up about $50,000 in equity in our house. We need to do some repairs around the house. Should we refinance to get the cash out? Or should we get a home equity line of credit to finance the repairs? -We have extra money in our savings and checking accounts, but the interest rate is nearly zero. Is there a better place to put this money? -I have a one-bedroom condo that is paid off. I'm getting married soon and will need to buy a larger place. A friend is offering his two bedroom condo at an exceptional price, but he needs me to move on it in the just one week. Is there a way for me to accomplish this? -I've got some money in 403(b) accounts. I heard you talking last week about a back-door Roth IRA. Would that be a good idea for me?   Be sure to check out our new website at moneywise.org to connect with a MoneyWise Coach or access our books, videos, or any of our free helpful resources.  You can also find us on Facebook. Thanks for your prayerful and financial support that helps keep MoneyWise on the air.  And if you'd like to help, just go to the website and click the Donate tab at the top of the page.
Recent Broadcasts
Featured Offer from MoneyWise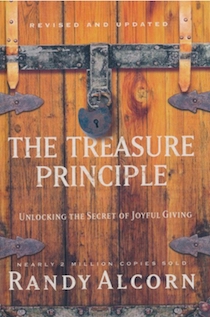 The Treasure Principle: Unlocking the Secret of Joyful Giving
It's our way of saying thank you for your gift of $25 or more to MoneyWise.  The revolutionary concept of The Treasure Principle has transformed how millions view giving. This revised and updated edition features a new chapter, plus a bonus section addressing frequently asked questions about how to live generously in everyday life.