MoneyWise
with Rob West & Steve Moore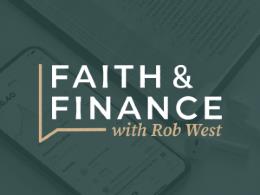 Returning Stimulus Money
Saturday, March 6, 2021
Millions of Americans have received two rounds of stimulus payments from the government. But with an operation that huge, and done so quickly, the IRS was bound to make a few mistakes. Well, maybe more than a few. A lot of folks are still waiting for the second stimulus payment and the IRS says some people who weren't qualified received payments. If either of those apply to you Kingdom Advisors President Rob West has what you need to know. Then it's your calls at 800-525-7000.   ·      If any of these circumstances apply to you, you probably received the money by mistake:  1.     You received a check for someone who has died or you don't have a Social Security number. If you're a "nonresident alien" without a US citizen spouse, your payment was probably in error or if you're a noncitizen who files federal taxes. 2.     If your adjusted gross income exceeds $87,000 for a single taxpayer or $174,000 for a couple you'll have to return the money. 3.     If you're claimed as a dependent on someone else's taxes you weren't eligible for a stimulus payment. ·      If you received a payment for someone who was deceased in 2019 or earlier, you should return the entire payment. But, if the payment was made to joint filers and one spouse is still living they should return half the payment. ·      If the check was issued in both your name and your deceased spouse's name and because of that you haven't been able to deposit the check, you should return it. The IRS says that after it processes the returned payment it will issue you a new check in the correct amount. ·      If you were eligible to receive the second $600 stimulus check, but it hasn't arrived yet, you can claim it as a Recovery Credit Rebate on your 2020 taxes, there's a special line on the 2020 return for that.    Here are a couple of questions we answered from our callers on today's program:   ·      My wife and I have retirement funds with Vanguard. With all that is going on, I pulled everything out and put it into money markets. Was this wise? ·      Is American Express good for online saving? ·      I am 65 and still working. I was planning on working until 69 and then tapping into social security. Is this wise? ·      I am 74 and still working full time. Is there a point to where I am making too much money to where my social security will be taxed?   Ask your questions at (800) 525-7000 or email them to [email protected] Visit our website at MoneyWise.org where you can connect with a MoneyWise Coach, purchase books, and even download free, helpful resources like the MoneyWise app. Like and Follow us on Facebook at MoneyWise Media for videos and the very latest discussion! Remember that it's your prayerful and financial support that keeps MoneyWise on the air. Help us continue this outreach by clicking the Donate tab at the top of the page.
Recent Broadcasts
Featured Offer from MoneyWise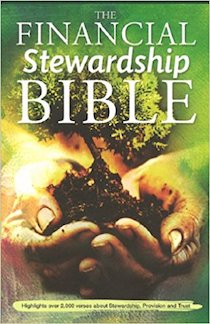 The Financial Stewardship Bible
Developed in collaboration with the American Bible Society and Compass-Finances God's Way, The Financial Stewardship Bible includes over 2,000 highlighted verses that illuminate God's perspective on earning and living with eternity in mind. A unique study section is also provided to support your individual research and group discussion. Paperback, 1,354 pages. Request your copy with your gift of $25 or more to MoneyWise.