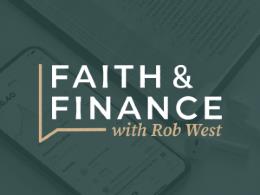 Rob's Favorite Financial Things
Tuesday, April 20, 2021
We all have our favorite things in life, things that bring us joy, meaning and fulfillment. Sometimes it's nice to make a list of our favorites, as this helps us recognize and appreciate them even more. We could make lists for many different things—favorite Bible verses, for example. Rob West recently made a list of his favorite financial things. That's today on MoneyWise. ·      First on list of favorite financial things involves your emergency fund. Where's the best place to keep it? We talk about this a lot and how higher yield savings rates are found at online banks, not the brick-and-mortar types. Within that category are three favorites: Ally, Marcus, and Capital One 360. All of these are FDIC insured, currently offering around 0.5% on savings. Of those, Marcus may top the list. There you'll find no fees or minimum deposit, linking to other banks for same-day transfers and a U.S.-based contact center to your answer questions. I also love their app. ·      My next favorite financial thing is the teen checking account. These teach our kids to manage their money wisely, remembering Proverbs 22:6, "Train up a child in the way he should go; even when he is old, he will not depart from it." Here, Rob West recommends a Capital One teen checking account. It has no fees or minimum balance, it offers a debit card for teens with parental locking and unlocking, and it has a mobile app that allows you to easily transfer birthday and allowance money into the account. You might be surprised that a credit card is on the list of favorite financial things! But keep in mind that any advice given about credit cards always includes the warning to pay off the balance in full every month. Otherwise, the interest you pay will easily wipe out any rewards you receive. ·      Rob's favorite credit card is the Fidelity Rewards Visa Signature Card. It has no annual fee and it gives you an unusual 2% on every purchase. However, you have to sign up to automatically deposit your cash back into one or more Fidelity accounts, such as a Fidelity 529 plan to save for college, a Roth or traditional IRA or an HSA. So, you don't get to spend the 2% cash you get back—it has to go into savings, which is a smart idea. Ron Blue often says that you can't make money by spending it. But this may be the only exception. ·      Digital envelope budgeting systems. Our favorite is, of course, the MoneyWise app, which is free. It's based on the old school—tried and true—paper envelope system, only it's digital. Your envelope balances carry over month to month and you can only use the money in your accounts to fund those envelopes, so, you stay on budget. ·      Check out higher yield savings rates at Ally, Marcus and Capital One 360. For teen checking, see Capital One. Also, turn your cash back rewards into long term savings with the Fidelity Rewards Visa Signature Card. On today's program we also answer your questions:   ·      We're in the process of selling our house and will use that money to get another house, using cash, enabling us to have no more house payment. Are there downsides to this? ·      We are at the tail end of our careers. We have a 401(k) and my husband plans to keep working until he's 66.  We have some life insurance policies that I believe are no longer needed. If we cash out those life insurance policies, do we have to pay taxes on it? Also, is it better to keep that liquid?   Remember, you can call in to ask your questions most days at (800) 525-7000 or email them to [email protected] Also, visit our website at MoneyWise.org where you can connect with a MoneyWise Coach, purchase books, and even download free, helpful resources like the free MoneyWise app. Like and Follow us on Facebook at MoneyWise Media for videos and the very latest discussion! Remember that it's your prayerful and financial support that keeps MoneyWise on the air. Help us continue this outreach by clicking the Donate tab on our website or in our app.  
Recent Broadcasts
Featured Offer from MoneyWise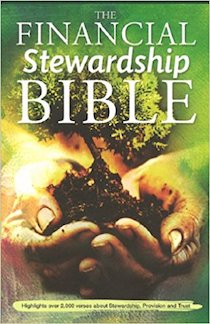 The Financial Stewardship Bible
Developed in collaboration with the American Bible Society and Compass-Finances God's Way, The Financial Stewardship Bible includes over 2,000 highlighted verses that illuminate God's perspective on earning and living with eternity in mind. A unique study section is also provided to support your individual research and group discussion. Paperback, 1,354 pages. Request your copy with your gift of $25 or more to MoneyWise.