MoneyWise
with Rob West & Steve Moore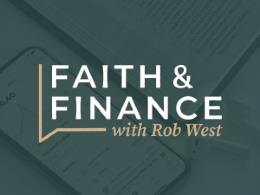 Save Energy, Lose Sleep
Tuesday, September 17, 2019
Well, we made it through the dog days of summer. Those hot temperatures are starting to go down finally with our electric bills as well. So now with cooler heads, we can look at the government's latest advice to save energy. What's the best temperature to keep your home to save the most energy? Today on MoneyWise Rob West and Steve Moore take on that hot topic Next, they answer your questions at (800) 525-7000 and [email protected]wise.org about the following:   -I participate in the HSA at my work. I have a high deductible. Are any of those expenses tax deductible?  -I have $35,000 in debt. I'm thinking of taking out a personal loan to pay off all of my debt so I only have one payment and one interest rate. Is that a good idea? -My husband and I are aggressively paying off our mortgage in the next 40 months or so. Is there anything negative that can come from paying off our home? -I have a question about a mortgage vs. rent. We don't have much saved, but a mortgage payment would be less per month than rent. Should we buy a house? -How do you get an HSA for a self-employed person?   Be sure to check out our new website at moneywise.org to connect with a MoneyWise Coach or access our books, videos, or any of our free helpful resources.  You can also find us on Facebook. Thanks for your prayerful and financial support that helps keep MoneyWise on the air.  And if you'd like to help, just go to the website and click the Donate tab at the top of the page.
Recent Broadcasts
Featured Offer from MoneyWise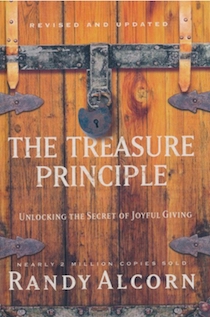 The Treasure Principle: Unlocking the Secret of Joyful Giving
It's our way of saying thank you for your gift of $25 or more to MoneyWise.  The revolutionary concept of The Treasure Principle has transformed how millions view giving. This revised and updated edition features a new chapter, plus a bonus section addressing frequently asked questions about how to live generously in everyday life.