MoneyWise
with Rob West & Steve Moore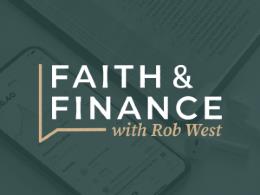 Stewardship Your Time, Talent and Treasure with Ken Boa
Thursday, September 24, 2020
If Christians were asked to name things the Bible tells them to practice in this life they'd list things like worship, love, and obedience. All of those are important, but what about stewardship? It's one of the most overlooked themes in God's Word. Stewardship is where we find joy by aligning our will with God's. Today on MoneyWise, host Rob West talks with Ken Boa about using God's resources effectively. •          Our guest today, Ken Boa, is a much sought after speaker and author and the founder of Reflections Ministries. •          The Scriptures say a great deal about stewardship. It affects virtually every aspect of our earthly existence. To the extent that we put these biblical principles into practice we'll enjoy the freedom and fulfillment that comes only from being Christ's servants. Jesus tells us this in John 12:26, "If anyone serves me, he must follow me; and where I am, there will my servant be also. If anyone serves me, the Father will honor him." •          The New Testament word for stewardship is oikonomia, from which we derive the word economy. This word means "management of a household," and it refers to the responsibility entrusted to a manager. A steward acts as an administrator of the affairs and possessions of another. He's fully accountable to his master and may act justly as did Joseph who became Potiphar's steward or unjustly as in Christ's parable of the steward who squandered his master's possessions. •          God is our master. All that we have is His. We're responsible to manage His affairs and possessions because we're His servants. That explodes the popular misconception that we give God His percentage and the rest is ours. According to Scripture, we are accountable to God for everything. Whether we have much or little, our key responsibility as His stewards remains the same: faithfulness. •          When the topic of stewardship comes up, most people think only of money. But Biblically, stewardship is all-inclusive. Stewardship is faithfully using whatever God gives us for His glory and that's a long list: opportunities, interests, skills, employment, family, talents, spiritual gifts, land, and of course, money. •          While selfless living is the essence of righteousness, selfishness is the essence of sin. The difference between grabbers who live for themselves and givers who live for God and others is the difference between saving our lives for our own sakes and losing our lives for Christ's sake. We can't keep what we fail to give away. •          Finally, in 1 Corinthians 4, Paul writes, "And what do you have that you did not receive? But if you did receive it, why do you boast as if you had not received it?" God entrusted us with aptitudes and abilities. As good stewards, we must use them for His glory and not our own. Paul also states in Romans 12, "And since we have gifts that differ according to the grace given to us, let each exercise them accordingly." Faithful stewardship of natural talents and spiritual gifts requires that we use them to glorify God and edify others. Our purpose is not to please ourselves, but to serve others.   Here are some questions we answered from our callers on today's program:   •           I have about two years left on my mortgage payments. Will paying this off hurt the aid package I received that help to fund my children's college? •           Please tell me the benefits of term insurance.   Ask your questions at (800) 525-7000 or email them at [email protected] Visit our website at moneywise.org where you can connect with a MoneyWise Coach, purchase books, and even download free, helpful resources. Like and Follow us on Facebook at MoneyWise Media for videos and the very latest discussion! Remember that it's your prayerful and financial support that keeps MoneyWise on the air. Help us continue this outreach by clicking the Donate tab at the top of the page.
Recent Broadcasts
Featured Offer from MoneyWise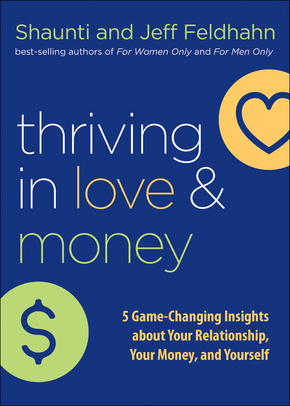 Thriving in Love & Money by Shaunti and Jeff Feldhahn
New! Here's the money book that isn't about money. How can you create a budget or pay down debt if the last thing you want to do is talk about spending or saving with your mate? 92% of couples get tense with each other around money, or just plain avoid money conversations as much as possible. "Thriving in Love & Money" uncovers the issues that cause money conflicts and provides couples with truths that are relationship game-changers. Request your copy with any $25 or more from MoneyWise.