MoneyWise
with Rob West & Steve Moore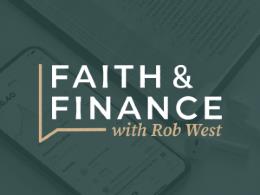 Tax Scams to Avoid
Monday, March 8, 2021
As April 15th approaches, we're reminded of the saying 'The tax man cometh.'  But this year there's something else to worry about because the con man, he cometh as well. This tax season we need to watch out for a truckload of tax-related scams. Some new, some old, but all still dangerous. Today Kingdom Advisors president Rob West has what you need to know Tax refund fraud. A crook gets a hold of your Social Security number and files a false tax return to get a refund.  The W-2 email phishing scam. Crooks use a fake email to trick you into giving them your financial information. Ghost tax preparers. Fake tax preparers take your money and falsify your return. In today's show we also answer your questions: I need a will but I'm afraid I'm going to hurt my sons' feelings. Should I tell my children my plans? We have an old house that needs some updates. A contractor gave us an estimate. But I think we have a mold problem in the bathroom. Will our homeowners insurance cover the cost of the updatea? I was excited to hear that you have an app. What's the best way to get the most out of the MoneWise app? My husband and I are 31 and have saved up a down payment on a home. Should we wait and save more before we buy, or is it OK to buy now? Ask your questions at (800) 525-7000 or email them at [email protected] Visit our website at moneywise.org where you can connect with a MoneyWise Coach, purchase books, and even download free, helpful resources. Like and Follow us on Facebook at MoneyWise Media for videos and the very latest discussion! Remember that it's your prayerful and financial support that keeps MoneyWise on the air. Help us continue this outreach by clicking the Donate tab at the top of the page.
Recent Broadcasts
Featured Offer from MoneyWise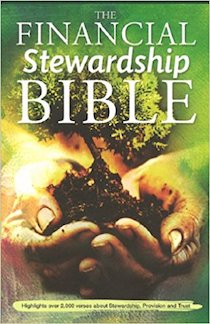 The Financial Stewardship Bible
Developed in collaboration with the American Bible Society and Compass-Finances God's Way, The Financial Stewardship Bible includes over 2,000 highlighted verses that illuminate God's perspective on earning and living with eternity in mind. A unique study section is also provided to support your individual research and group discussion. Paperback, 1,354 pages. Request your copy with your gift of $25 or more to MoneyWise.