MoneyWise
with Rob West & Steve Moore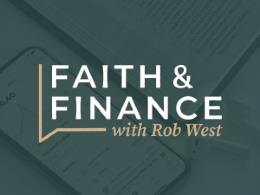 The Businessman's Pulpit
Wednesday, July 11, 2018
Working in a place where Christians are the minority can often be challenging to your attitudes and beliefs. You might be tempted to hunker down, do your work and rush home each day. Steve Moore and Rob West help you represent God's principles, values and love to your area of work. Next, they answer your questions at (800) 525-7000 and [email protected] about the following: - Jeff from Kansas City, MO, called on behalf of his daughter who is looking to rent a place to live.  She has found places through property management companies.  Jeff found a few for her being rented by individuals.  She wants to build credit and thought the property management option might be better for that.   - Jackie from West Chicago, IL, just got laid off.  She has a new job and is wondering if she should take the money out of the 401k at her old job or leave it where it is.   - Warren from Zephyr Hills, FL, is married with two kids.  They don't make a lot of money and find that with both of them working, they're spending a bit more on eating out and gas, plus the stress level is higher.  Would it be worth considering having her not work outside the home and, instead, have her stay home with the children.  - Linda from Chicago, IL, is married to a man with a terminal illness.  She needs to get familiar with the family's finances.  What is the best way to do this? Be sure to check out our new website at moneywise.org to connect with a MoneyWise Coach or access our books, videos, or any of our free helpful resources.  You can also find us on Facebook and get notifications about what we're up to. Thanks for your prayerful and financial support that helps keep MoneyWise on the air.  And if you'd like to help, just go to the website and click the Donate tab at the top of the page.
Recent Broadcasts
Featured Offer from MoneyWise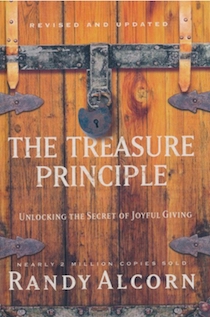 The Treasure Principle: Unlocking the Secret of Joyful Giving
It's our way of saying thank you for your gift of $25 or more to MoneyWise.  The revolutionary concept of The Treasure Principle has transformed how millions view giving. This revised and updated edition features a new chapter, plus a bonus section addressing frequently asked questions about how to live generously in everyday life.