MoneyWise
with Rob West & Steve Moore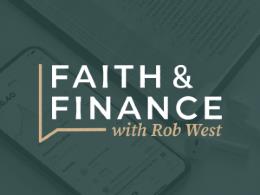 Ways to Boost Your Income
Tuesday, June 30, 2020
You've gone over your budget 'til your eyes glaze over. You've cut every unnecessary expense. It's been months since you went out for pizza. Still, the numbers just don't work. There's only one thing left to do. If you can't reduce your outgo, you've got to increase your income! Financial planner and teacher Rob West has a list of 10 ways you can do that today. •           (1) Move your savings to an online bank. They pay much higher interest than brick and mortar banks. It won't make you a lot, but it's certainly easy to do. •           (2) Take paid surveys. Companies actually pay you to answer consumer-related questions. Completing a few surveys a day could bring in $200 a month. Check out Survey Junkie, Swagbucksand Vindale Research. •           (3) Sign up to list an extra room in your house on Airbnb. One survey found that the average Airbnb host earns over $900 a month! •           (4) Grocery shopping. You can do that with an app called Ibotta. It gives rebates on items at the grocery store you're probably buying anyway. Just scan the items' bar code, snap a picture of the receipt and you get rebate money within a couple of days. •           (5) Online shopping. These days we're buying more and more stuff online. So why not get cash back for doing it? Check out Rakuten, ShopAtHome and Coupon Cactus to name a few. •           (6) Drive for Uber or Lyft. There's been a lot of hype about how much drivers make on average, but around $12 an hour seems like a fairly realistic estimate. •           (7) T-shirts. TeeSpring.com allows you to design and sell shirts through their site without paying upfront for inventory. They print and ship the shirts to your customers. If you're feeling creative that might be a way to go. •           (8) Old textbooks. College students often sell their unused books back to the campus bookstore because it's convenient; but they have to accept whatever price the bookstore's offering. A site called BookScouter.com compares prices offered for your book at many vendors so you can see who'll pay you the most. This is helpful if the campus bookstore won't buy your book because they think it's too old. •           (9) Be a thrift shop flipper. When you go to thrift shops, flea markets and yard sales, be on the look out for items that are obviously undervalued. Buy the items below their value then sell them for a higher price on Ebay or other vending sites. •           (10)  Simply ask your boss for a raise. This is a lot easier to do if you focus on how you're adding value to the company, either by reducing expenses or generating more revenue. Take some notes beforehand and schedule a talk with your boss!   Here are some questions we answered from our callers on today's program:   •           What is an Emergency Fund used for? •           I want to sell my house but the buyer wants me to finance 50% over five years. My attorney has advised against doing this. What would you say? •           Should I refinance my home from a 30 to a 15 year mortgage? And should I go with my bank directly?   Ask your questions at (800) 525-7000 or email them at [email protected] Visit our website at moneywise.org where you can connect with a MoneyWise Coach, purchase books, and even download free, helpful resources. Like and Follow us on Facebook at MoneyWise Media for videos and the very latest discussion! Remember that it's your prayerful and financial support that keeps MoneyWise on the air. Help us continue this outreach by clicking the Donate tab at the top of the page.
Recent Broadcasts
Featured Offer from MoneyWise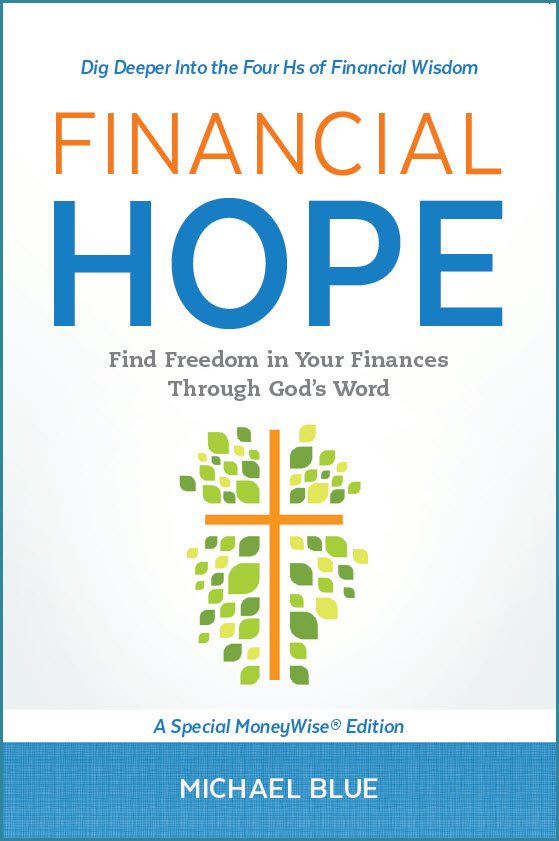 Financial Hope by Michael Blue
Financial hope has nothing to do with how much or how little we have. It is solely dependent on whom we place our trust. This new Bible study devotional entitled 'Financial Hope: Find Freedom in Your Finances Through God's Word' explores what the Bible says about money and how we relate to it. Request your copy below when you send a gift of $25 or more to support this broadcast ministry.