MoneyWise
with Rob West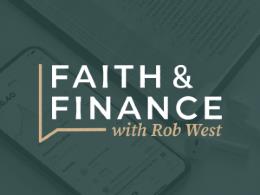 Why Everyone Needs an Estate Plan with David Wills
Thursday, April 29, 2021
What sort of legacy will you leave for your family? God tells us what He expects in Proverbs 20:7, "The righteous who walks in his integrity…blessed are his children after him!" The legacy you leave behind entails more than a will and the financial inheritance you leave to your heirs. Today, David Wills from the National Christian Foundation joins us to talk about why we all need an estate plan ·      David Wills is the President Emeritus of the National Christian Foundation and he's been walking alongside families on their giving journeys for many years. So, he's the perfect guy to unpack why we all need an estate plan and what it means to leave a lasting legacy. ·      An estate plan is actually a process to help us think though how we're going to pass on what God has entrusted to us when we're gone. ·      Legacy involves more than just the financial.  Everyone wants to be remembered for having lived a generous life. I like to ask, "Who, what, and when?" Who's going to benefit, what will they receive, and when will they receive it? ·      The process that comes with estate planning actually is just as important during life as it is when we pass away. Ecclesiastes 7:11-12 says, "Wisdom, like an inheritance, is a good thing." Wisdom, more than anything, preserves the life of its possessor. So, let's pass on wisdom before we pass on wealth. ·      We pass along 3 kinds of capital: spiritual, character, and financial. But we really ought to think about the first two, first. ·      An estate plan is actually a story you're telling to those who are coming behind you. It's an opportunity to talk about your good work ethic, etc. When people look at your family, what is the character they'll see? Let others see how generous and giving you were. On today's program we also answer your questions:   ·      What can you tell me about investing risk? How far should I go in terms of risk when investing God's money into things? ·      What do you think about buying long-term care insurance for end-of-life care?       Remember, you can call in to ask your questions most days at (800) 525-7000 or email them to [email protected] Also, visit our website at MoneyWise.org where you can connect with a MoneyWise Coach, purchase books, and even download free, helpful resources like the free MoneyWise app. Like and Follow us on Facebook at MoneyWise Media for videos and the very latest discussion! Remember that it's your prayerful and financial support that keeps MoneyWise on the air. Help us continue this outreach by clicking the Donate tab on our website or in our app.
Recent Broadcasts
Featured Offer from MoneyWise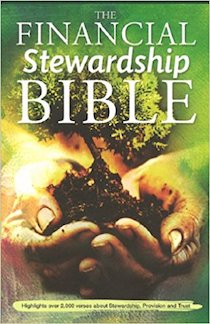 The Financial Stewardship Bible
Developed in collaboration with the American Bible Society and Compass-Finances God's Way, The Financial Stewardship Bible includes over 2,000 highlighted verses that illuminate God's perspective on earning and living with eternity in mind. A unique study section is also provided to support your individual research and group discussion. Paperback, 1,354 pages. Request your copy with your gift of $25 or more to MoneyWise.