MoneyWise
with Rob West & Steve Moore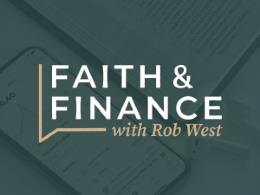 Your Retirement Checklist
Friday, July 12, 2019
Wouldn't it be better to enter retirement financially prepared? Take steps now to ensure that you'll have retirement resources to stay retired! Find out how on today's MoneyWise as Rob West and host Steve Moore lay out the plan.   In this episode we also answer your questions:    •          I need guidance selecting a financial professional. And what is their typical fee? •          My daughter has very large student loans. What advice can I give so she can pay them off? •          My husband wants to retire this year but I'm not ready for that! I have trust issues with him; I know I'm supposed to trust the Lord, but I'm scared. What position should I take with my husband? •          I plan to retire next year. How wise is it to use retirement funds to pay off my home? I do have equity in my home but still have a little left to pay it off. •          A bond I've had since I was young is maturing soon. But I do have debt. What should I do with the coming interest?   To ask your questions, call (800) 525-7000 or email them at [email protected] Also, visit our website, moneywise.org, where you can connect with a MoneyWise Coach, purchase books, and even download free, helpful resources. Like and Follow us on Facebook at MoneyWise Mediafor videos and the very latest discussion! And remember that it's your prayerful and financial support that keeps MoneyWise on the air. You can help us continue this outreach by clicking the Donate tab at the top of the page.
Recent Broadcasts
Featured Offer from MoneyWise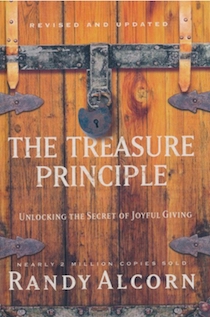 The Treasure Principle: Unlocking the Secret of Joyful Giving
It's our way of saying thank you for your gift of $25 or more to MoneyWise.  The revolutionary concept of The Treasure Principle has transformed how millions view giving. This revised and updated edition features a new chapter, plus a bonus section addressing frequently asked questions about how to live generously in everyday life.