New Beginnings
with Miriam Neff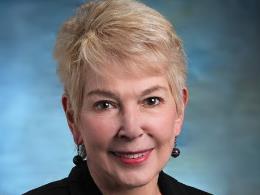 Grey Days and Gratitude
Tuesday, February 23, 2021
Grey, foggy days in Chicago's cold February tempt us to see grey in our day, other people, our work, and all actions. My solution is gratitude. I begin listing what I'm grateful for. This changes my focus from self, grey sky, and disappointments to God and his grace in every moment I breathe.
Recent Broadcasts
Featured Offer from New Beginnings
From One Widow to Another - Book
"Every pastor needs to read this book, and every church needs copies of this book available. Written by a widow, written for widows, this book reads like the experience of sitting at a coffee table watching one widow minister to another widow. It's that personal. And because there are so many widows, it's that important." - Scot McKnight - Karl A. Olsson Professor in Religious Studies, North Park University, Chicago.