New Beginnings
with Miriam Neff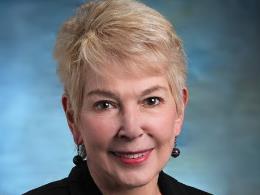 Our Witness
Thursday, January 14, 2021
Our culture has deemed it politically incorrect for us to be outspoken about our faith in God, the truth of Jesus as His Son and our Savior. Our first amendment freedom of speech can only be restricted if we allow it. That may become reality in the not-so-distant future. I hope not. But that freedom is tenuous.
Recent Broadcasts
Featured Offer from New Beginnings
From One Widow to Another - Book
"Every pastor needs to read this book, and every church needs copies of this book available. Written by a widow, written for widows, this book reads like the experience of sitting at a coffee table watching one widow minister to another widow. It's that personal. And because there are so many widows, it's that important." - Scot McKnight - Karl A. Olsson Professor in Religious Studies, North Park University, Chicago.