New Life Live!
with Steve Arterburn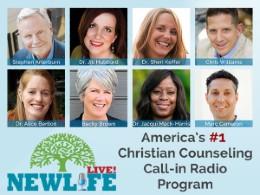 New Life Live: December 3, 2020
Thursday, December 3, 2020
Hosts: Steve Arterburn, Dr. Sheri Keffer, Special Guest Psychiatrist Dr. Daniel Amen Caller Questions: - How do I talk to my 15yo daughter about cutting herself? - My husband still has fatigue and sensitivity to light and sound after his brain injury 4yrs ago. - What are simple things my 27yo son can do to help with his ADHD? - I take aspirin for my migraines; is there anything else I can do? - How can I heal from emotional numbness, depression and anxiety without medication? - I have my grandchildren because their parents are addicts; how can I help their dyslexia and ADD? 
Recent Broadcasts
Featured Offer from New Life Live!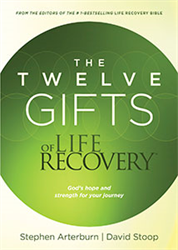 The Twelve Gifts of Life Recovery
The path to wholeness is never one you have to walk alone. God sees you and is by your side as you follow The Twelve Steps of Life Recovery, and he has special gifts in store for you along the way—even when the journey is filled with turns and twists. From the creators of the bestselling Life Recovery series, The Twelve Gifts of Life Recovery illuminates the gifts God holds for you as you travel through the Twelve Steps. With expert insight and biblical truth, recovery pioneers Stephen Arterburn and David Stoop explore the blessings God offers to those who seek him. Recovery isn't just about giving up an addiction or dependency; it's about receiving something better: gifts from God for those courageous souls willing to do whatever it takes to change. An encouragement both to those in the recovery process as well as to the loved ones walking beside them, The Twelve Gifts of Life Recovery is an inspiration and an invitation to move step by step into a new, fruitful future.