New Life Live!
with Steve Arterburn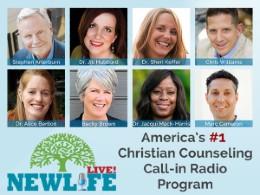 New Life Live: December 9, 2019
Monday, December 9, 2019
Hosts: Steve Arterburn, Milan Yerkovich, Chris Williams Caller Questions: - What can I do to help my 18yo suicidal and depressed son who refuses treatment? - How do I handle my anger for a husband who is crossdressing and meeting people online? - My 12yo son gets bullied at school and takes his frustration out on his younger sister. - Our 63yo bipolar son struggles with alcohol and it's getting worse; should I ignore his texts? 
Recent Broadcasts
Featured Offer from New Life Live!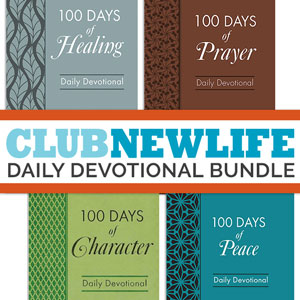 Club New Life
When you join Club New Life, we'll send you a 4-book Daily Devotional bundle. The books included are: 100 Days of Prayer, 100 Days of Healing, 100 Days of Character and 100 Days of Peace. For more information about these gifts, visit our website at newlife.com. If you are already a Club New Life member, this can be yours when you increase your monthly giving by $10 or more.