New Life Live!
with Steve Arterburn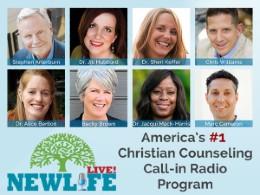 New Life Live: February 22, 2021
Monday, February 22, 2021
Hosts: Steve Arterburn, Milan Yerkovich, Special Guest Dr. Ron Archer Caller Questions: - How do we know when a Christian leader is a wolf in sheep's clothing? - My husband was a pastor who sexually abused our granddaughters and daughter. He just went to prison. - Is it right to bring up a pastor's sin? It damages the Christian community. - I have never been married and it's important for us to maintain spiritual integrity. - How do I heal after dating a Christian man who stares at women's breasts? - At 15yo I was sodomized, and it led to me becoming a Christian. 
Recent Broadcasts
Featured Offer from New Life Live!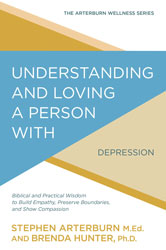 Understanding and Loving a Person with Depression
If someone you love is depressed, you probably feel confused, angry, and helpless. This encouraging guide will help you hold on to hope while broadening your understanding of depression and its treatment. Dr. Brenda Hunter has been a caregiver for someone with depression and has also struggled with depression herself. With empathy, real-life stories, and clinical expertise, Brenda teams up with Stephen Arterburn to explore: The multiple causes of depression, How men and women react to depression differently, The influence of social media and technology on depression, The unique challenges of depression in adolescence, and How to take care of yourself while caring for someone who is depressed. Brenda and Steve know from personal experience that light can overcome the darkness of depression. You can get back the person you