New Life Live!
with Steve Arterburn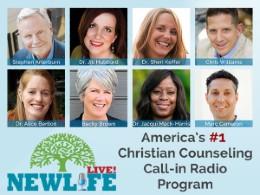 New Life Live: February 8, 2019
Friday, February 8, 2019
Hosts: Steve Arterburn, Milan Yerkovich Caller Questions: - How should I respond to being verbally attacked? - My husband and I will both be unemployed; how do we work through this? - We have a blended family and my husband goes against me and takes his son's side. - I was diagnosed with depression; what is the next step after counseling? - My husband is a sober sex addict; when will I see a heart transformation? 
Recent Broadcasts
Featured Offer from New Life Live!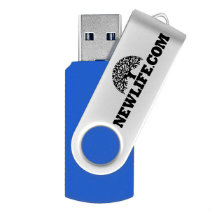 Club New Life
When you join Club New Life, we'll send you a USB drive that includes four 30-minute video teachings from Milan and Kay Yerkovich, the authors of How We Love— This is a valuable resource! The videos included are: 12 Questions That Will Change Any Relationship, Parenting Your Adult Children, Anger and Love Style, and Talking to Your Kids About Sex. If you are already a Club New Life member, this can be yours when you increase your monthly giving by $5 or more.