New Life Live!
with Steve Arterburn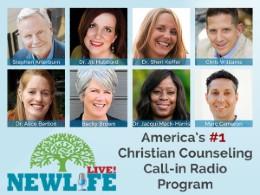 New Life Live: March 17, 2023
Friday, March 17, 2023
Hosts: Steve Arterburn, Dr. Jacqui Mack-Harris, Becky Brown, Chris Williams Caller Questions: - Is there a long-term facility that my 34yo son can go to for schizo-affective disorder? It's like living with Dr. Jekyll and Mr. Hyde. - How much space do I give my 23yo son who won't speak to me? My 20yo daughter uses marijuana. - After 18yrs of a dysfunctional marriage, my husband is leaving me. I used to be addicted to pain pills, and I'm having a hard time. - I love Steve's book Is This the One?; what dating book can I give my three teenage grandsons?
Recent Broadcasts
Featured Offer from New Life Live!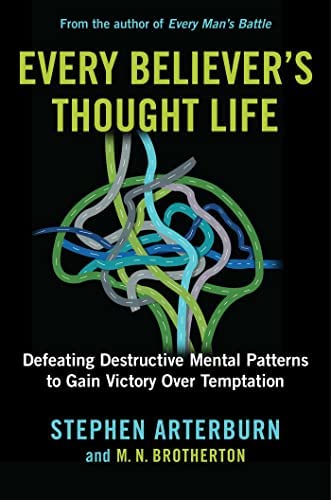 Every Believer's Thought Life
Jesus made it clear that while sexual integrity is expressed through the body, it's rooted in the mind. But aligning our thoughts with God's thoughts isn't always easy. Illicit sexual thoughts don't need to have free rein in your mind. The Bible provides an arsenal of weapons to win the battle. Jesus invites you to live with full sexual integrity—in your behavior, heart, and mind. Instead of succumbing to the despair and darkness of sin, you can take every thought captive and replace it with thoughts that align with God's truth, allowing Him to bring about His best for your life.