New Life Live!
with Steve Arterburn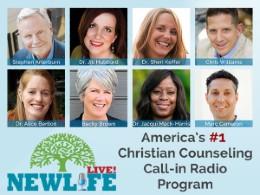 New Life Live: March 22, 2019
Friday, March 22, 2019
Hosts: Steve Arterburn, Dr. Henry Cloud, Dr. Jill Hubbard Caller Questions: - It's been one year since I saw my long-term on and off boyfriend; should I look him up? - How long do I stay in a marriage where my wife separated because she needs her space? - How do I protect myself in the dating world after bad relationships? - My brother drinks too much and is addicted to porn; how do we plan an intervention? - Did I make the right decision taking my abusive husband back? 
Recent Broadcasts
Featured Offer from New Life Live!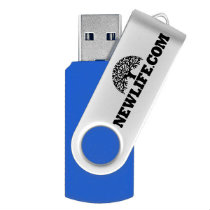 Club New Life
When you join Club New Life, we'll send you a USB drive that includes four 30-minute video teachings from Milan and Kay Yerkovich, the authors of How We Love— This is a valuable resource! The videos included are: 12 Questions That Will Change Any Relationship, Parenting Your Adult Children, Anger and Love Style, and Talking to Your Kids About Sex. If you are already a Club New Life member, this can be yours when you increase your monthly giving by $5 or more.