New Life Live!
with Steve Arterburn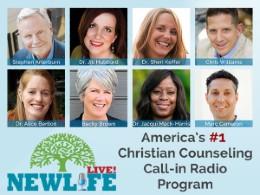 New Life Live: March 26, 2019
Tuesday, March 26, 2019
Hosts: Dr. Jill Hubbard, Milan Yerkovich, Larry Sonnenburg Caller Questions: - What boundaries shall I put in place after my husband required me to be involved with a threesome? - Why does God allow me to go through many losses of people and my job? - After two failed marriages, is it OK to have sex outside of marriage? - How can I help my college-aged stepdaughter who may be sleeping around? - What do I do if my wife will not visit me since I moved out of state for a job? 
Recent Broadcasts
Featured Offer from New Life Live!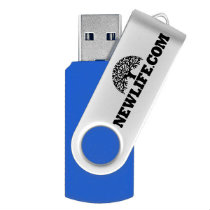 Club New Life
When you join Club New Life, we'll send you a USB drive that includes four 30-minute video teachings from Milan and Kay Yerkovich, the authors of How We Love— This is a valuable resource! The videos included are: 12 Questions That Will Change Any Relationship, Parenting Your Adult Children, Anger and Love Style, and Talking to Your Kids About Sex. If you are already a Club New Life member, this can be yours when you increase your monthly giving by $5 or more.