New Life Live!
with Steve Arterburn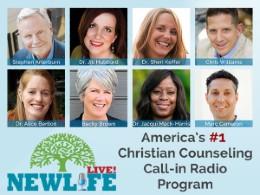 New Life Live: October 18, 2019
Friday, October 18, 2019
Hosts: Steve Arterburn, Dr. John Townsend, Dr. Jill Hubbard Caller Questions: - Should I pursue dating a friend who doesn't respond? - It's been 11mos since my wife left; what do I do while I'm waiting for her? - Is my abusive husband really changing or just saying the right things? - We are moving in with my son's family; how do we talk about their parenting? - How can I get my ex-husband to stop calling me? He is with another woman. 
Recent Broadcasts
Featured Offer from New Life Live!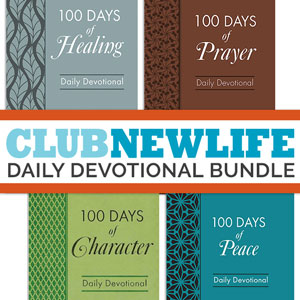 Club New Life
When you join Club New Life, we'll send you a 4-book Daily Devotional bundle. The books included are: 100 Days of Prayer, 100 Days of Healing, 100 Days of Character and 100 Days of Peace. For more information about these gifts, visit our website at newlife.com. If you are already a Club New Life member, this can be yours when you increase your monthly giving by $10 or more.