One For Israel
with Dr. Erez Soref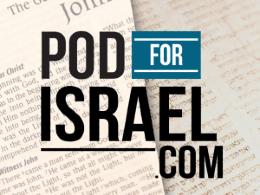 Is the Gospel still for the Jews? Dive deep into the inspiration behind our latest production.
Wednesday, November 23, 2022
Dr. Soref dives into his inspiration for our latest film about the Return of the Gospel from Cesarea and what it means to share the Gospel with Love. Today I want to encourage you, no matter where you are, to partner with us to bring the gospel back to the Jewish people. We are living at a time of unprecedented spiritual hunger among my people, and I truly believe that this awakening has only just begun. Help bring the Gospel back to Israel again. https://www.oneforisrael.org/arise-online/
Recent Broadcasts
Featured Offer from One For Israel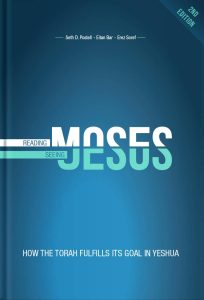 Reading Moses – Seeing Jesus – How the Torah fulfills its goal in Yeshua.
In "Reading Moses – Seeing Jesus", we give our Messianic Jewish perspective to the following questions: What is the purpose of the law? Why did God give the Torah in the first place? Did Messiah come to point us back to the law? Are we under the law? Should we follow Rabbinic traditions? What about our Hebraic Roots? Should we keep the Torah? How? In this short book, Dr. Seth Postell (our academic dean), Eitan Bar (our media-evangelism director), and Dr. Erez Soref (our president) will deal with these questions. This book is the first to have been published by One For Israel.