Open the Bible Minute
with Colin Smith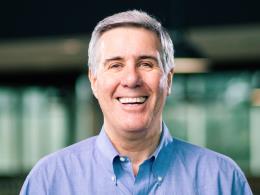 The Priest That You Need
Saturday, September 30, 2023
If you find yourself in a court of law, you'll need an attorney to speak on your behalf. In the Old Testament, the priests represented the people. But if you come to Jesus in faith, He is your High Priest and He interceeds for you.
Recent Broadcasts
Featured Offer from Open the Bible Minute
Evangelism & the Sovereignty of God Book by J.I. Packer
If God is in control of everything, can Christians sit back and not bother to evangelize? Or does active evangelism imply that God is not really sovereign at all? Both of these attitudes are false. In a careful review of the biblical evidence, Packer shows how a right understanding of God's sovereignty is not so much a barrier to evangelism as an incentive and powerful support for it.