Parent Compass Radio
with Real Christian Families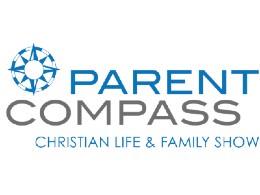 The "We" Team
Friday, September 11, 2020
To support this ministry financially, visit: https://www.lightsource.com/donate/1494/29Be like-minded? of one accord? In the midst of financial problems, postpartum depression, lack of sleep and the temptation to get out of the marriage? See and feel the love of God in this award-winning series, Parent Compass, Christian Life Family Show.
Recent Broadcasts
Featured Offer from Parent Compass Radio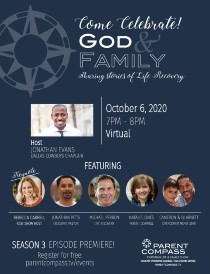 Celebrate God & Family & Stories of Life Recovery
Join us to Celebrate God & Family by sharing stories of Life Recovery with the award-winning global Christian television series, Parent Compass. Host: Dallas Cowboys Chaplain, Jonathan Evans, son of Dr. Tony Evans. Premiere family episode of Season 3: "Life Recovery". He was at the top of his game.  Michael Perron was Mr. Abs of Steel as host of the fitness show with ESPN and Time/Warner annual lucrative contracts. Yet, he had a horrible meth addiction. Unmarried, Cristina was at the top of her game. Hers came crashing down when her boss made advances. She kicked him in the knee and was fired. Fighting the court case almost caused her to take her life. See how God guides these two from the brink to marriage to now raising their 3 children in "Life Recovery", the Premiere of Parent Compass Season 3. Keynote: Rebecca Carrell, KCBI Morning Show Host. It was the perfect life.  Raised by loving Christian parents, Rebecca had it all. Then why did she ride off the rails with years long debilitating alcoholism?  Keynote Rebecca Carrell since 2011 has been the popular morning show host on KCBI, one of the top most listened to radio stations of its type nationally.  A conference speaker, she founded the women's ministry, HeartStrong Faith. Rebecca attends Dallas Theological Seminary and is wife to Mike and Mom to Caitlyn and Nick. Her testimony is a beautiful story of using our pain for his glory. Register for FREE.