Pathway to Victory
with Dr. Robert Jeffress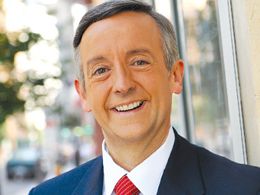 A Lesson in Workman's Compensation, Part 1
Friday, December 7, 2018
The Bible teaches that God is perfectly just and righteous. But sometimes, our flawed human nature causes us to doubt whether He really knows what's fair. Today on Pathway to Victory, Dr. Robert Jeffress turns to the Parable of the Workers in the Vineyard for a counterintuitive look at our eternal rewards. 
Recent Broadcasts
Featured Offer from Pathway to Victory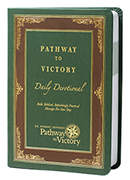 2019 Pathway to Victory Devotional
Request the brand new 2019 Pathway to Victory Devotional! This beautiful, leather-bound devotional is filled with 262 devotionals for reading and prayer time Monday-Friday, 52 weeks of the year. The two-tone green leather cover features inlaid medium oak brown and gold foil. The 2019 Pathway to Victory Daily Devotional — your personal, faith-building, and practical Bible teaching from Dr. Jeffress to help you grow your faith in the year ahead!