Pathway to Victory
with Dr. Robert Jeffress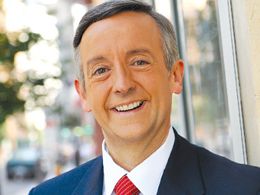 "Becoming a Special K Christian in a Krispy Kreme World, Part 1
Thursday, April 29, 2021
As Christians, many of us long for something "more" in our relationship with God. We get fired up during worship on Sundays, but the rest of the week, it feels like something is missing.  Today on Pathway to Victory, Dr. Robert Jeffress discusses how to find contentment in both our spiritual walk—and all areas of life.
Recent Broadcasts
Featured Offer from Pathway to Victory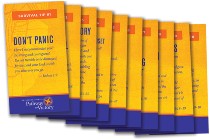 Featured Resource From Pathway to Victory
Designed to fit in a gentleman's coat pocket or a lady's handbag, the Courageous Encouragement Cards are feature the 10 survival tips from the book, Courageous, plus a select Scripture. Each card is about the same size as a smartphone so you can take all ten cards with you to work or to meetings for encouragement and to help remind you that God's Word is key to living courageously this year.