Pathway to Victory
with Dr. Robert Jeffress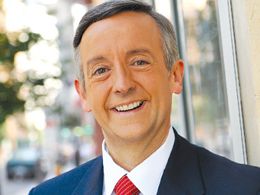 Do Christians Immediately Go To Heaven When They Die? Part 2
Wednesday, September 11, 2019
We all hope to live long, happy and fulfilling lives. But the reality is, a tragic accident could snatch us away at any moment. So do you know for certain where you'll be spending the rest of eternity? Today on Pathway to Victory, Dr. Robert Jeffress explains what we can expect the very first moments after death.
Recent Broadcasts
Featured Offer from Pathway to Victory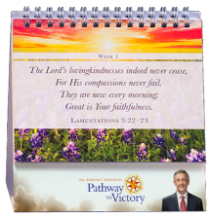 Pathway to Encouragement Verse A Week Desktop Chart
Request the ministry-exclusive Pathway to Encouragement Verse-a-Week desktop chart from Dr. Robert Jeffress and Pathway to Victory! This 52-week chart features select Scripture designed to help encourage and equip you with all year long. Keep it on your desk at work or on your dresser at home as a personal, faith-building tool to help you grow your faith all year long!